Programs
Luksic Scholarship at Sciences Po
Full scholarships for Master's degrees at Sciences Po
Applications: Now Open
Application
Apply By: 03 December 2023
Location
Paris, France
Eligibility
Chilean students admitted to the Master's programs offered by the School of Public Affairs and the Paris School of International Affairs at Sciences Po

About the Program
APPLY HERE for the Master's programs offered at Sciences Po and to the Luksic Scholarship by indicating that you are applying to the Émile Boutmy scholarship in the "Financial information" section of their Sciences Po application by December 3, 2023, at 11:59 pm, Paris time.
Access the 2023 information session via YouTube.
The Luksic Scholarship for Public Service at Sciences Po has been established to support the creation of trained leaders and experts with a public vocation, based on specific competencies and experiences that allow individuals to generate change in their professional environment.
Sciences Po's overarching mission is to educate future leaders in the public and private sectors. Curious and open-minded, Sciences Po graduates, regardless of their focus and trajectory, all share the ability to "learn how to learn," which is one of the priorities of the University's education.
A total of 3 Scholarships are available for Chilean candidates who are accepted into any of the following two-year Master's programs at Sciences Po:
School of Public Affairs: Master of Public Affairs, Master of Public Policy, Master of European Affairs.
Paris School of International Affairs: Master in International Governance and Diplomacy, Master in International Economic Policy, Master in International Development, Master in Human Rights and Humanitarian Action, Master in Environmental Policy, Master in International Energy, Master in Journalism and International Affairs, and Master in International Security.
Program Duration: 2 years.
Program Location: Paris, France.
Program Language: Classes are taught in English or French. Candidates must have proficiency in the language of the Master's program, demonstrated by one of the following certifications:
ENGLISH:
TOEFL IBT: 100
IELTS Academic: 7
Cambridge C1 Advanced
Linguaskill General: 180
TOEFL Home edition: 100
FRENCH:
TCF 500
DALF C1
C1 French certificate delivered by Sciences Po Summer School (CIEP label)
Scholarship Coverage: The Luksic Scholarship is a comprehensive funding package that provides full tuition coverage and a monthly stipend, based on a cost of living analysis, to cover living expenses for the entire program duration (2 years). It also includes a one-off payment once Scholars register for their classes at Sciences Po to retroactively cover the costs involved in arriving and installing themselves in Paris (i.e. flight costs, accommodation deposits, etc.).
Application Dates: Applications for the 2024-2025 period opened in September 2023 and will close on December 3, 2023 at 11:59 pm France time. To apply for the Master's program and request financial aid, including the Luksic Scholarship or other funding offered by the University, candidates must submit their applications directly to Sciences Po. To be eligible for the Luksic Scholarship, applicants must select the Émile Boutmy scholarship under the "Financial information" section of their Sciences Po application.
Sciences Po exclusively manages the application, selection, and allocation of funding processes without any input or participation from the Luksic Scholars Foundation.
Applicant Characteristics and Eligibility: Please refer to Sciences Po Application page as Sciences Po manages the admissions and selection processes of these programs and the Scholarship.
>> Information session recording. On October 27, 2022, an information session took place between the Luksic Scholars Foundation and Sciences Po. It included a presentation from Sciences Po, as well as a conversation with two Luksic Scholars regarding the application process and their program experience.
The Luksic Scholarship for Master's programs at Sciences Po was originally established in 2021 through a collaboration between Sciences Po and Quiñenco S.A., the Luksic Group's industrial and financial holding company. In April 2022, the Luksic Scholars Foundation became the coordinating entity of the Scholarships, renewing the agreement, now under the name "The Luksic Scholarship at Sciences Po." Source.
More Info
Candidates will be awarded scholarships and/or funding directly from the university to which they apply. The university is exclusively responsible for selection and admissions decisions, and does so at its complete discretion and, subject only to the eligibility conditions established by the respective program. The Luksic Scholars Foundation has no participation or influence in the application processes, admissions decisions, or awarding of scholarships.
what scholars say
Having a multidisciplinary curriculum and classmates from around the world will definitely enrich the experience of working towards a Master in Public Policy. Both factors broaden one's outlook and help you see things from different perspectives, which is extremely important when it comes to drafting and implementing public policies.
Pinhas Zamorano, 2021-2023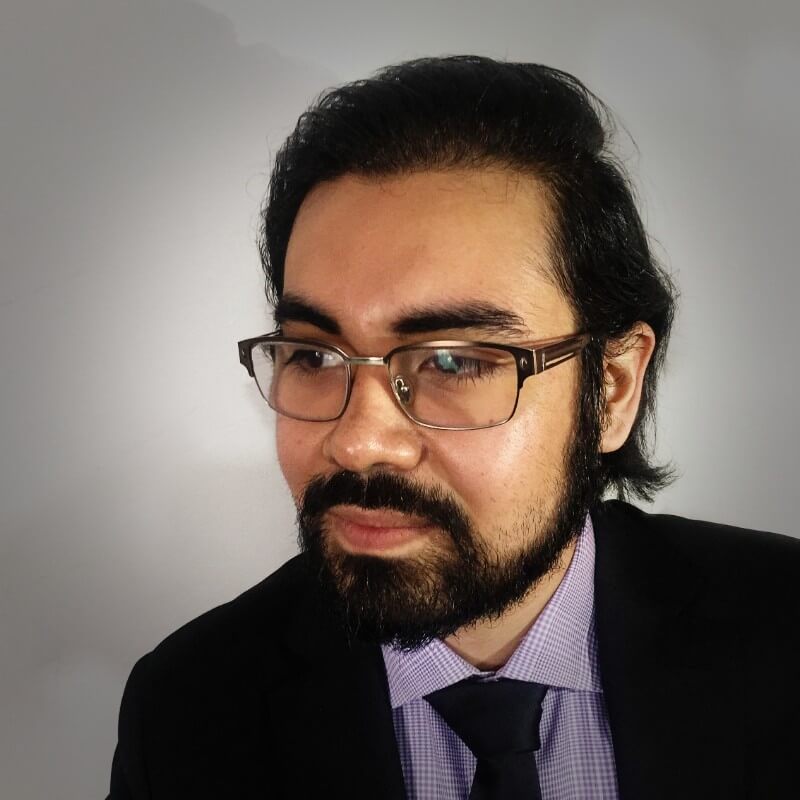 Connect with a Scholar
Looking for the inside scoop? Contact us and we'll connect you with a program attendee to get a first hand account of their experience.