Programs
Schwarzman College Luksic Fellowship
Fully funded Master's program in Global Affairs
Applications: Closed
Application
Applications: Closed
Location
Beijing, China
Eligibility
Latin Americans admitted to Schwarzman College
About the Program
The Luksic Fellowship of the Schwarzman Scholars program is an annual funding designation for one Chilean or Latin American candidate for the Master's program at Schwarzman College at Tsinghua University. This program was created to respond to the international landscape of the 21st century, under the belief that the success of future leaders around the world depends upon an understanding of China's role in global trends.
Schwarzman Scholars supports up to 200 Scholars annually from the U.S., China, and around the world to study a one-year Master's in Global Affairs at Beijing's Tsinghua University — ranked first in Asia as an indispensable base for China's political, business, and technological leadership. Candidates chosen for this highly selective program live in Beijing for a year of study and cultural immersion.
All participants receive a full funding package that includes: tuition & fees, room & board, an in-country study tour, travel to and from Beijing, health insurance, and a stipend for personal expenses. The admissions process, which opened for the first time in 2015 to outstanding success, is run exclusively by Schwarzman College.
Applicants are evaluated on three key factors: demonstrated leadership, intellect, and exemplary character & integrity. Additionally, eligible candidates must:
Have completed their undergraduate degree (in any subject area) before the start of the program (August of 2023);
Be between the age of 18 and 28 (and must not have turned 29 before the beginning of the program, in August 2023); and
Be proficient in English.*
*More details about the eligibility requirements can be found here.
Update (September 20th, 2022): Applications for the 2023-2024 academic year closed on September 20th, 2022. The next round of applications, for the 2024-2025 academic year, will open in April of 2023. For more information on this program, please visit the Schwarzman Scholars website.
Official website
Candidates will be awarded scholarships and/or funding directly from the university to which they apply. The university is exclusively responsible for selection and admissions decisions, and does so at its complete discretion and, subject only to the eligibility conditions established by the respective program. The Luksic Scholars Foundation has no participation or influence in the application processes, admissions decisions, or awarding of scholarships.
what scholars say
Since the moment I arrived to Schwarzman's top-notch facility, with state-of the art- infrastructure, I knew I was in the right place."
Hugo Wood, 2019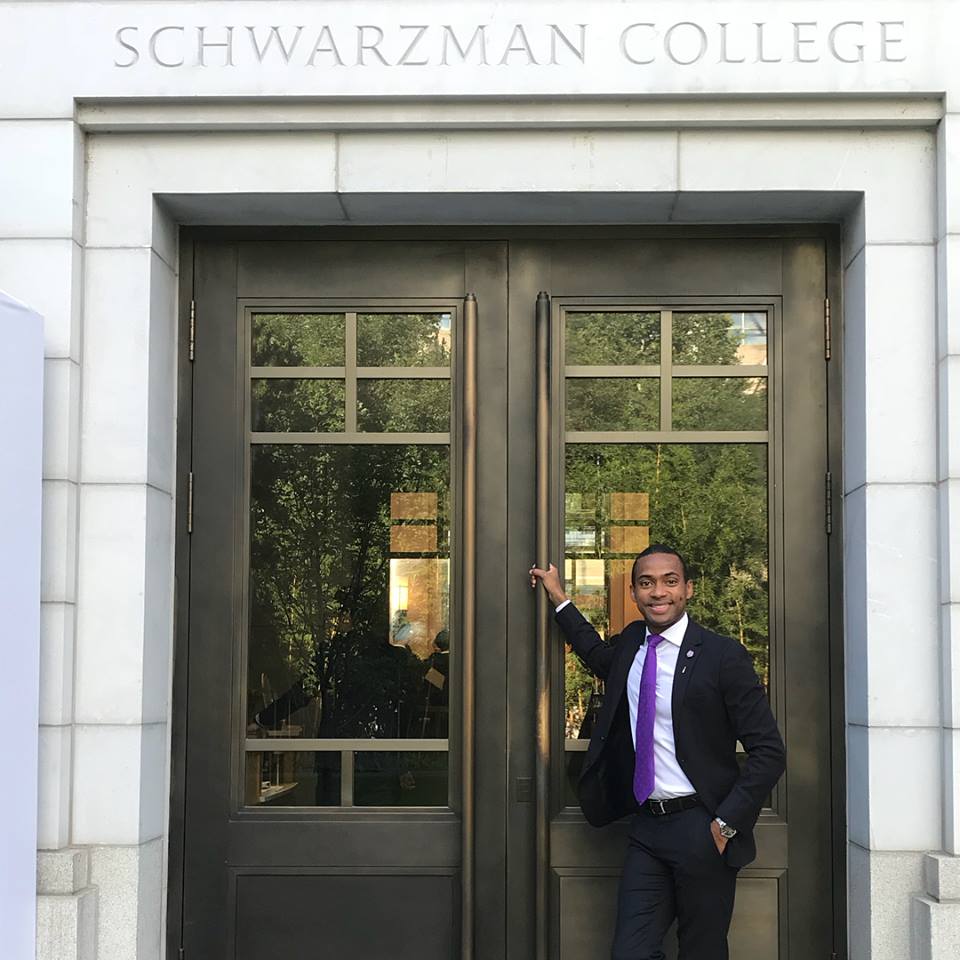 Connect with a Scholar
Looking for the inside scoop? Contact us and we'll connect you with a program attendee to get a first hand account of their experience.