After a year's wait, 10 professors from different Chilean universities were finally able to participate in the Babson Luksic Fellows program, which consists of a one-week deep dive on campus at Babson College in the United States. The objective of the program is to prepare entrepreneurship professors with the knowledge and skills to adapt to changes and seek innovative solutions.
Seminars, classes, and practical excursions were part of the activities that 10 professors from Chilean universities participated in via the Babson Luksic Fellows program, organized by Babson College and supported by the Luksic Scholars Foundation. The experience took place on Babson's campus in the US from March 27th to April 1st.
The visit, which was originally scheduled for 2021, but finally carried out in 2022 due to the pandemic, invited Luksic Scholars to experience what it is like to work alongside Babson professors solving problems related to business and within a society that is constantly changing.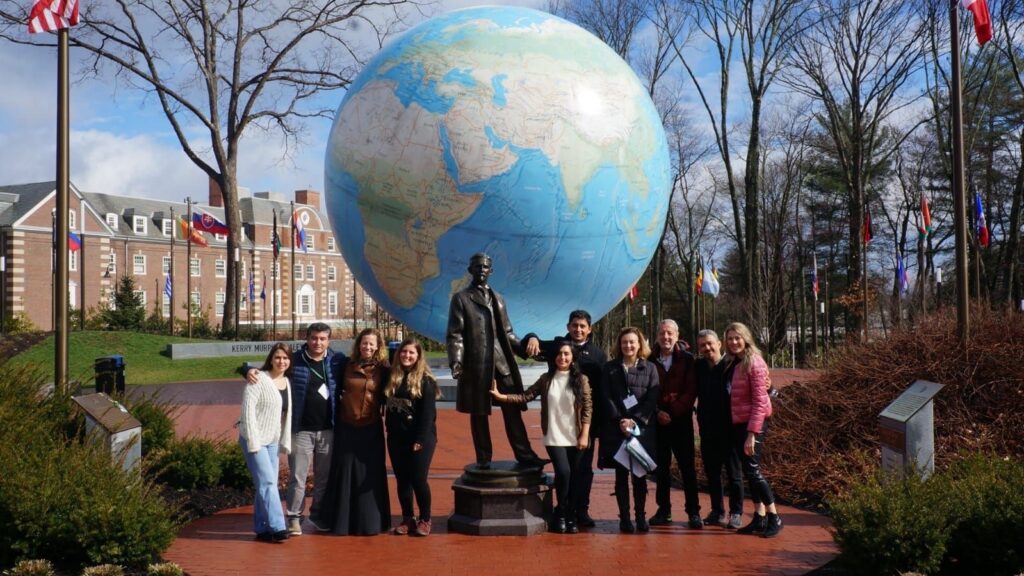 The 2021 cohort
During the week spent at Babson, this group of Luksic Scholars selected exclusively by Babson College to partake in this program, were able to acquire knowledge designed to strengthen their professional development. Five of the 10 participants tell us about their experiences:
"The mentoring and support we received at Babson will allow us to incorporate new practices being developed in various fields such as entrepreneurship, venture financing, ideation, gamification, alongside many more."




-Raúl Valdés, Founder of RetailPivo, and Professor of Entrepreneurship II and Information Technology at Universidad del Desarrollo
"Dare to innovate; even taking small steps can lead to building something great. Sometimes we may see many opportunities in front of us, which can make it difficult to understand where to start, and one of the greatest lessons I learned from this trip is to build a viable path that allows you to build big changes little by little."




-Luciana Mitjavila, Director of the MBA Full-Time International Programme and Business Challenge MBA at Universidad Adolfo Ibáñez
The "Entrepreneurial Thought and Action" course taught me how entrepreneurs act under increasing levels of uncertainty and how to find opportunity even when the whole world sees chaos. It also taught me how to develop and change my mindset, the growth mindset, and why it is important to train students/colleagues to accept mistakes through process and effort."




-Yuliya Ossipovich, Consultant for Universidad de Chile and Director of Product Marketing for Anica S.A.
"The experience at Babson has been really fantastic for both my teaching and research activities. They were extraordinarily supportive of my idea of developing a new MBA course that will now be available in the second semester at UAI. The interactions at Babson have helped me to implement ideas that I had but had not yet been able to transform into something concrete. The Babson faculty has been very generous in their contributions."




-Flavia Cardoso, Assistant Professor at Universidad Adolfo Ibáñez
"The ideation process, the interaction and dynamism of the classes, prototyping processes, and connection is all a part of what I have learned through this program, which will be incorporated in the pilot incubation program that's being carried out at AIEP later this year."




-Carolina Castillo, Head of Early Entrepreneurship at the AIEP Professional Institute
The Babson Luksic Fellows Program, founded in 2011, forms part of the wider portfolio of academic opportunities offered by The Luksic Scholars Foundation. It encompasses a 5-day residential program for Babson SEE-Chile alums to experience an extended learning journey to Babson College. To date, 59 professors representing more than 25 universities have participated.