Recently we caught up with the two Luksic Scholars at Schwarzman College at Tsinghua University in Beijing: Hugo Wood from Panama who graduated last month, and Felipe Flores the incoming Chilean who is starting his studies now. Both have been granted the Schwarzman College Luksic Fellowship.
Although the academic backgrounds of these young scholars differ, they both entered a world in which both humanities and natural and exact sciences are welcome and can even thrive together.
Hugo, a lawyer, social entrepreneur and human development advocate, tell us what it was like to live and study for a year in Beijing, China.
Felipe, with his degree in human developmental and regenerative biology, and physics, tells us what he expects from the demanding course at Schwarzman College.
Experience vs. Expectation
Here you can read our conversation with Hugo Wood and, below, with Felipe Flores:
What is the impact for you, professionally and personally, of having studied at Schwarzman College?
After living for a year in China and studying at Schwarzman College, I can say that my general understanding of China, its history, culture, people, politics, economy, etc., has increased considerably. Now, more than being able to communicate in Mandarin, or see the differences between the diverse regions of the country, I began to understand many dynamics about how China operates which, without living in it, would have been very difficult to capture. Undoubtedly, the main impact was to understand how much you have to study China and how little is known in Latin America. We are very far from Asia and the continuous exchange between people to reduce the existing gaps is imperative.
What was it like to live in China?
I could describe my experiences in China in many pages, but I can summarize it as an experience of love and anguish and sometimes a mixture of both feelings. The Chinese culture as a whole is probably the furthest from the west. In the language, customs and the way of seeing life in general are complex and adaptation can be difficult. The language is a barrier, however, China offers wonders from exquisite gastronomic selections, to the easy and efficient electronic payment system, and ultramodern applications like WeChat that combine Facebook, WhatsApp and Instagram in one or Taobao which is an Amazon on steroids!
I had the opportunity to travel and enjoy the most extensive and modern railway network in the world, as well as explore the incredible development of cities such as Shenzhen, Chengdu or Hangzhou, which until recently were unknown and are now examples of economic and social development. In China you can also enjoy a great cultural experience, due to an ancient civilization that since it opened in 1978, has become a destination with much to offer to the world.
Main challenges of studying and living in the one place
Of the main challenges was being tempted to stay inside the building and stop exploring or exposing myself to the rest of the university campus, Beijing, and China in general. Also, sometimes you can lose perspective of the reality of student life because in our complex many amenities are offered that are unthinkable in China and even in the world.
What was the best lesson you learned at Schwarzman College?
That, despite the diversity of the world, it is much more what unites us than what separates us. I reaffirmed my conviction of the importance of being part of a global community and of understanding several of the most important challenges of our era, from a broader perspective. Programs like Schwarzman connect and bring together very diverse people, but with great potential and after experiencing it, I can say that these platforms will make a difference in the future between a more united or polarized world.
Tips or recommendations for other Scholars
My main recommendation is to leave your comfort zone and challenge your convictions. In China everything looks different and you must be open to understanding different points of view to truly take advantage of the experience and grow. I would add that no matter where you are from, small or large country, with a large or small economy, be proud of your identity and participate without fear sharing your experiences and questions, even though it may be overwhelming at times. I would invite you to travel through China and Asia, the urban, the rural, the civilized and underdeveloped, the temples and the skyscrapers, and to constantly interact with people, locals and foreigners to better understand the country and the region.
What are your next steps?
I will be moving to London to study public policy with an emphasis on quantitative methods at the London School of Economics and Political Science, as a Chevening Scholar.
Do you think that more Latin Americans should have this same opportunity? Why?
Latin America is, together with Africa, the most underrepresented region at Schwarzman College. It is a region that has historically been far from China and therefore we have a great capacity to cooperate, learn and increase the level of interaction with the country. As Steve Schwarzman points out, China is no longer an elective subject – it has become mandatory to be able to effectively lead or participate globally. Asia in general has much to contribute to our region, the most unequal in the world, and we must look carefully at what is happening there and its interesting success stories in countries such as Vietnam, Singapore or China that have greatly improved the quality of life of their population. The more Latinos can be prepared to face the challenges of the region having a look towards Asia, the more capacity we will have to look with long lights to the future.
Something you would like to add or highlight?
I would like to highlight and applaud the vision of programs such as Luksic Scholars, which, objectively, aim to invest and develop the potential of young people interested in improving the state of their community. On the shoulders of present and future generations will be the historical ability to face challenges that will redefine the world such as the IV Industrial Revolution, climate change and the growing world population.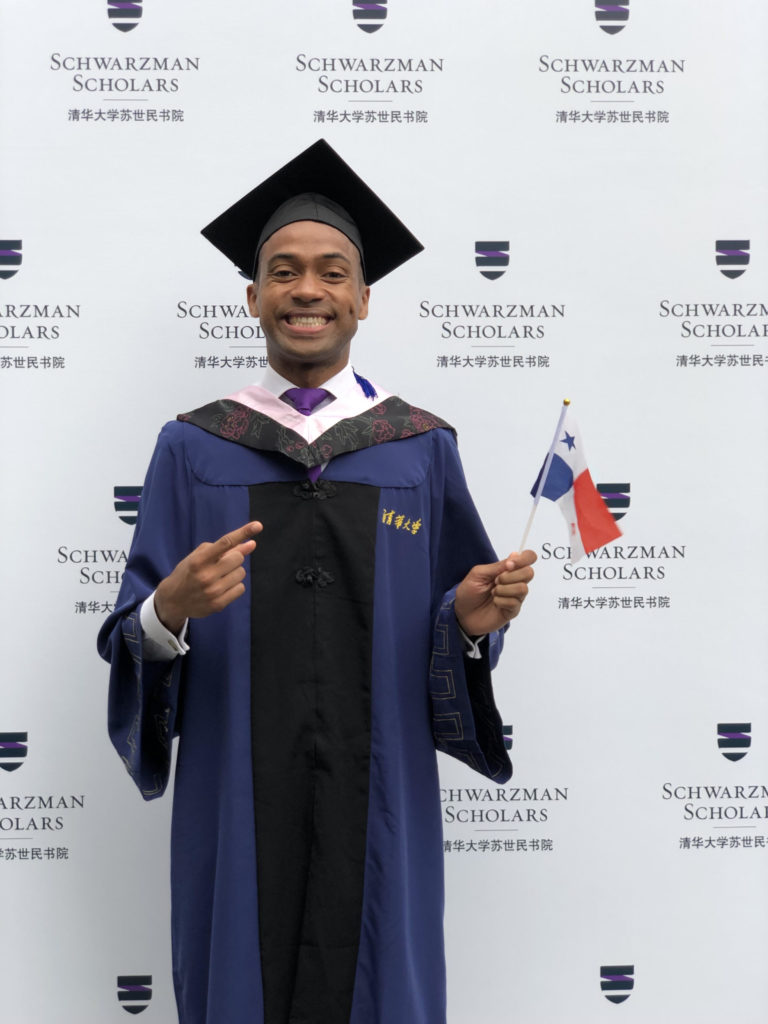 Felipe Flores, meanwhile, shares with us enthusiastically:
What are your expectations regarding going to Schwarzman College?
I would say there are two great expectations. First, and above all, I really want to meet people with interests or aspirations similar to mine. From the moment of the interview it was noted that the candidates are very diverse people with big dreams. I have them too and I'm excited to share them. Second, I hope that living in China is a great thing. It is a country rich in culture and opportunities and clearly the future leader of the world economy. Being part of all that living there and learning to communicate in Mandarin is seen as a great opportunity for my future.
What do you think could be the impact of studying there, both for your personal and professional life?
From my perspective, the program opens the doors of the world. Among the people I will meet there are surely future CEOs, activists, diplomats, ministers. Who knows what else! That means that I will have friendships and professional connections all over the world, in addition to the friendships I bring with me from Harvard. As always, I hope to be a good "ambassador" of my country and make my fellow Schwarzman Scholars feel that they have a friend and home in Chile if they ever wish to visit.
What do you think of China?
Honestly it is still quite mysterious for me and I think for the whole west in general. Both the language barrier and cultural differences distance us from China. What we hear about the country, normally we receive from other people with their own opinions, so it is difficult to get an idea of ​​our own without having been there. However, I believe that as a global society we must take seriously the great economic and cultural influence that China will represent for the rest of this century. I would not be surprised if in the future people try to learn Mandarin in the same way that today is all about learning English. That said, it seems an extraordinary place to train academically and professionally.
What do you think you will do once the program is over? What are your future plans, if any?
It is a bit undetermined, but in a good way. I have several avenues to evaluate, including doctoral studies, entrepreneurship or the private sector. If it is undefined it is because they all sound very attractive and within my reach. I plan to determine which one fits best with me during my stay in China.
Leave a message for the Felipe of the future, who will have finished his studies at Schwarzman…
"Always look up, buddy. You are capable of what you can think of and now you have the tools. Hit it! "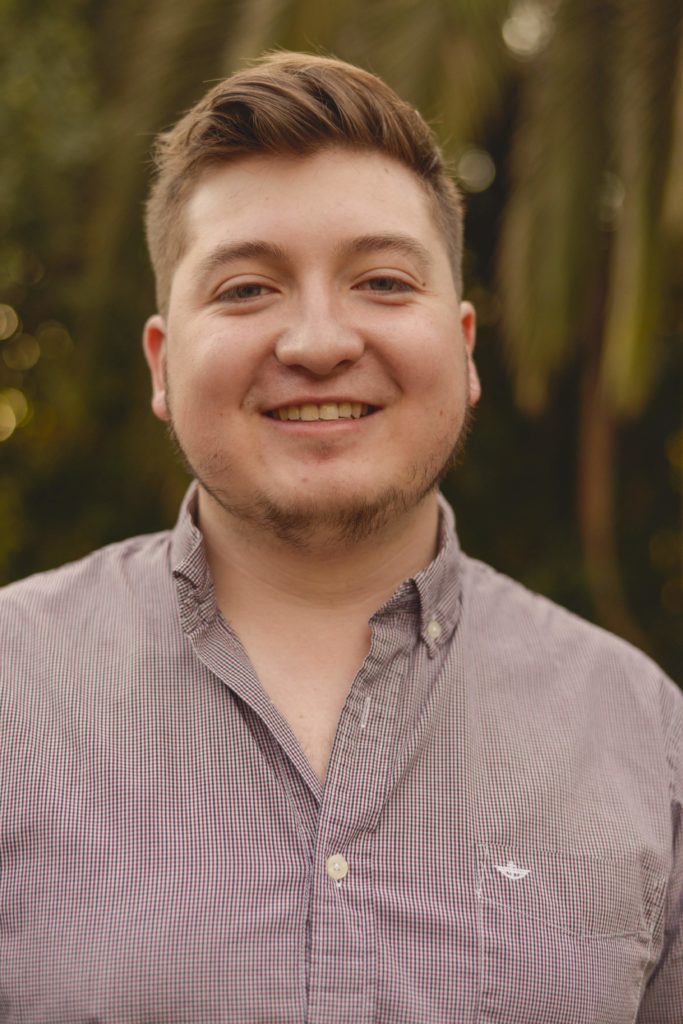 In the end, we can say that these two students not only have in common the fact that they are both Luksic Scholars from Schwarzman College, but they truly have plans to be agents of change for Latin America.