Between June 7 and the 17, the tenth edition of the "Symposium for Entrepreneurship Educators" will take place, led by experts from Babson College, the worldwide leading institution in the entrepreneurial field.
The aim of the symposium is to train university professors from all over Chile, transferring the entrepreneurial spirit to them, at the same time that they are prepared through the use of pedagogical tools that they can then implement in their own courses.
More than 400 teachers in the country have been part of this program in the last 10 years.
The "Symposium for Entrepreneurship Educators" is held in Chile by Babson College, a leading institution in teaching entrepreneurship, in alliance with the Luksic Scholars Foundation, and seeks to teach faculty from throughout the country, tools related to the entrepreneurial profile in addition to innovative educational practices, providing a unique opportunity to all regions of the country.
This program will be carried out digitally between Monday 7 and Thursday 17 of June, and will be conducted by renowned professors Andrew Corbett and Matthew Allen, from Babson, international experts in entrepreneurship and innovation and how to bring these topics to the classrooms.
This is the tenth version of the symposium in Chile, although the first to be held remotely at a national level, after nine face-to-face editions between 2011 and 2019. On this occasion, there is a cohort of 44 Chilean university professors distributed among Santiago, Valparaíso, Concepción, Talca, Coyhaique and other cities in the country.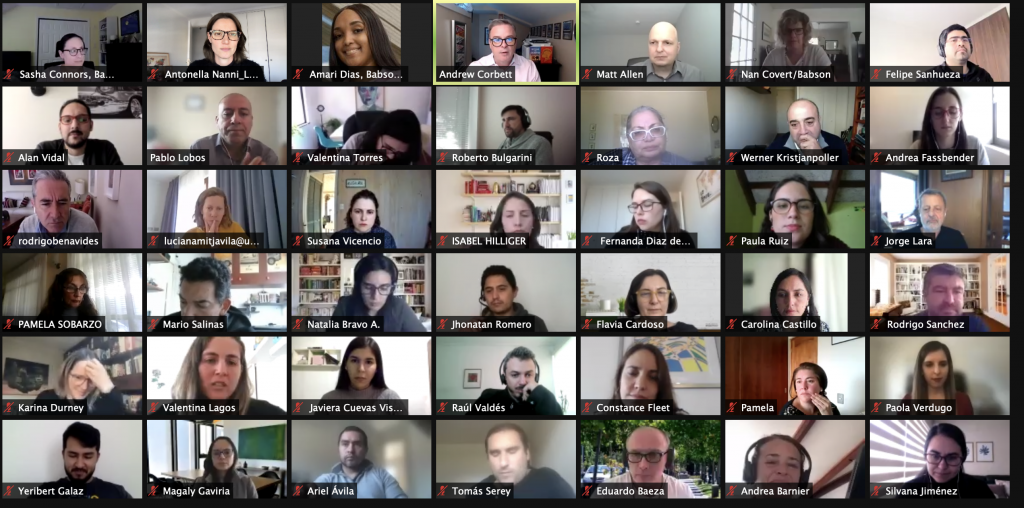 In May, it was held the third edition of Antofagasta version of the symposium, which is exclusively dedicated to teachers from universities located in the northern macrozone of the country.
The symposium looks for the attendees to teach classes more effectively and innovatively in their university classrooms, delivering different teaching methodologies, through effective learning, experimentation, and creativity; and a deep understanding of business, which Babson has called "Entrepreneurial Thought and Action" ®.
The proposal implies an enthusiastic and dynamic participation of the Chilean faculty, who will spend two weeks deconstructing concepts and definitions, while delving into the entrepreneurial mindset.
Professor Andrew Corbett, President of the Entrepreneurship Division, Director of the SEE-Chile Program and Distinguished Professor of Paul T. Babson says that: "Over the past decade, I have taken away so much from working with the Chilean faculty members in the Luksic Scholars-Babson College Symposium for Entrepreneurship Educators (SEE) program.  The entire experience is a great reminder that there are talented, creative brilliant people everywhere.  And that is true within Chile as well.  We have had the pleasure not just to engage with folks in Santiago and at the biggest and best-known schools, but we have been to many cities – La Serena, Concepción, Puerto Montt, Temuco, Antofagasta, and more. And we've worked with folks at all types of schools… And the creativity is amazing.  The passion of the people of Latin America is well-known across the globe and I have seen this each and every year I travel back to Chile."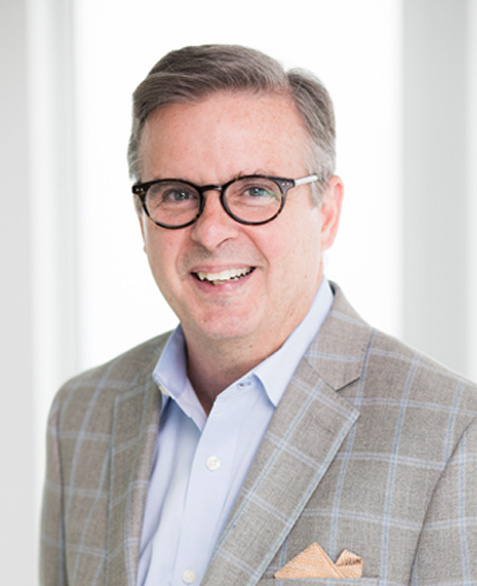 Corbett, excited but regretting not being able to set foot on Chilean soil this time, adds: "That emotion and engagement is critical because people learn best when their emotions are tapped into. So, one of my biggest takeaways has been a reminder from my Chilean colleagues to be my true authentic self; to bring my emotions and passion into the classroom.  This year has been the same.  Even though we are engaging and working together online, the creativity and passion comes through.  It is truly fantastic! I know that students will learn best when I am my true self and I have my Chilean colleagues to thank for that."
For nearly three decades, Babson College has been singled out as an example of developing and empowering academic excellence.
This symposium for entrepreneurship educators has already prepared nearly 4,500 educators from more than 1,100 institutions around the world, to form a growing group of innovative teachers in the field of entrepreneurship, who understand the importance of creating connections between theory and practice in education.