The Narrow Corridor: States, societies, and the fate of liberty | Daron Acemoglu, Roberto Rigobon, y José De Gregorio [English/Español]
Charla en inglés con traducción simultánea.
Moderadores:
– José De Gregorio, Dean, Facultad de Economía y Negocios, Universidad de Chile; Former President, Banco Central
– Roberto Rigobon, Professor, MIT Sloan School of Management; Expert in financial crises and their spread
Presenta:
– Daron Acemoglu, Professor of Economics, MIT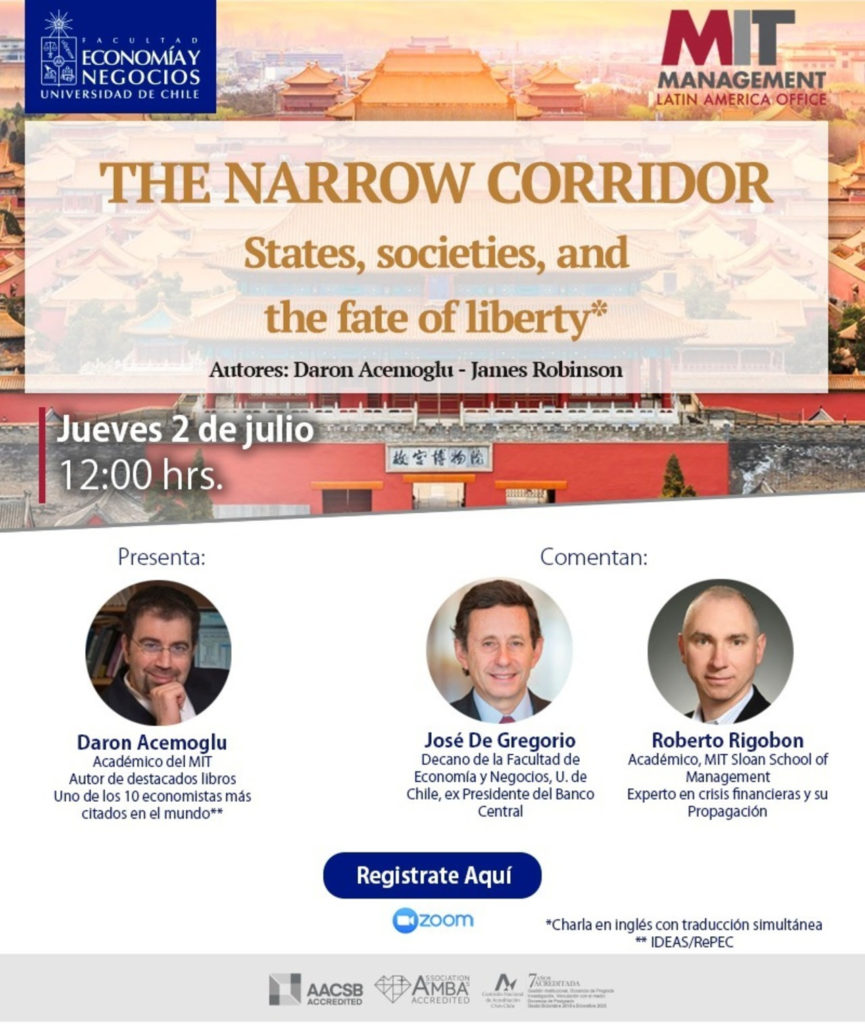 How to Attend
Registration is requested. Use the Sign Up link below.
Sign Up
Organizado por: MIT Sloan Latin America Office