The Fiscal Side of COVID | MIT & UChile
Zona horaria: EST.
Idioma: charla en inglés con traducción simultánea.
Moderadores:
– José De Gregorio, Dean, Facultad de Economía y Negocios, Universidad de Chile; Expresidente, Banco Central
– Roberto Rigobon, Profesor, MIT Sloan School of Management; Experto en crisis financieras y su propagación
Expositor:
– Olivier Blanchard, Profesor of Economics Emeritus, MIT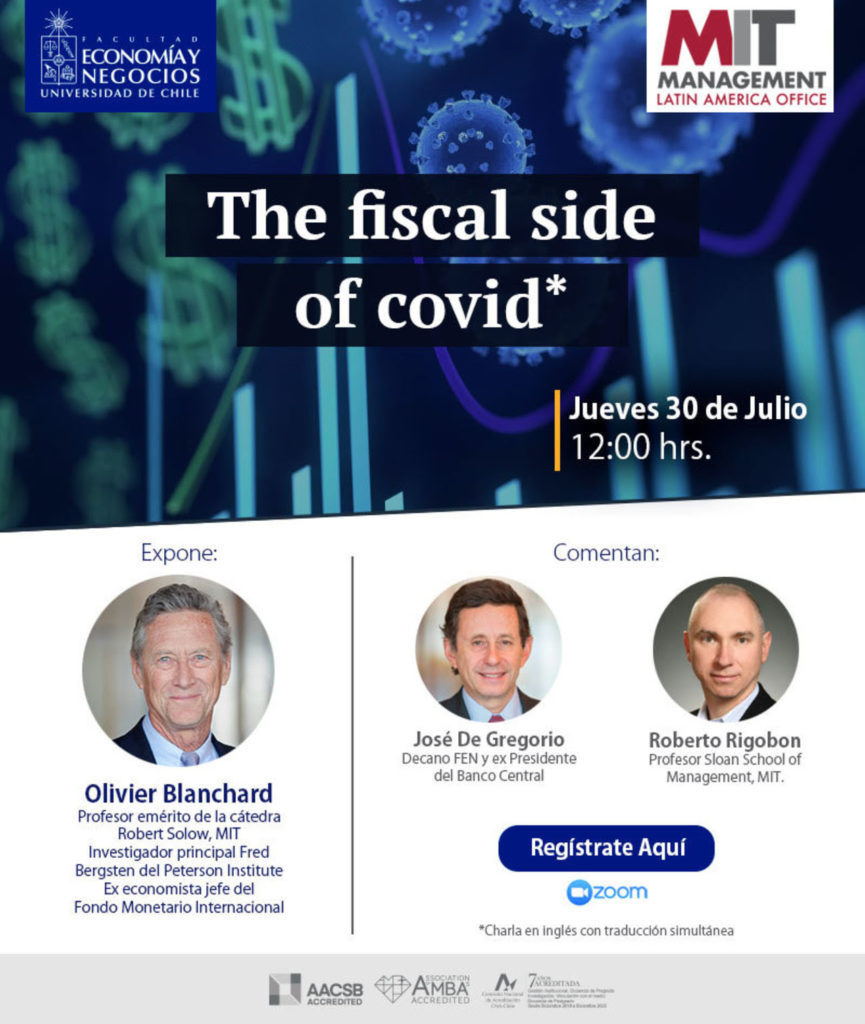 How to Attend
Registration is requested. Use the Sign Up link below.
Sign Up
Organizado por: MIT Sloan Latin America Office