Perspectives on Latin America and Chile from Canada's Leading Pension Fund ft. Rodolfo Spielmann
***La charla será en inglés***
Zona horaria: EST.
Join Columbia Global Centers | Santiago for a conversation with Rodolfo Spielmann, Head of Latin America at CPP Investments, one the largest Pension Funds in the world and investor in Chile for the last 15 years. During the live webinar, Rodolfo will discuss topics including:
-Views on investing throughout Latin American and Chile from a global platform
-How to manage the challenges arising from the pandemic and social uprising in the region
-How to promote integrity, partnership and high performance from a leadership role
The interactive live webinar will be moderated by Alberto Garrido (MBA'18) and chaired by Georges de Bourguignon (CBS/SIPA'17), President of the Columbia Business School Chile Alumni Club and member of the Santiago Global Center's Advisory Board.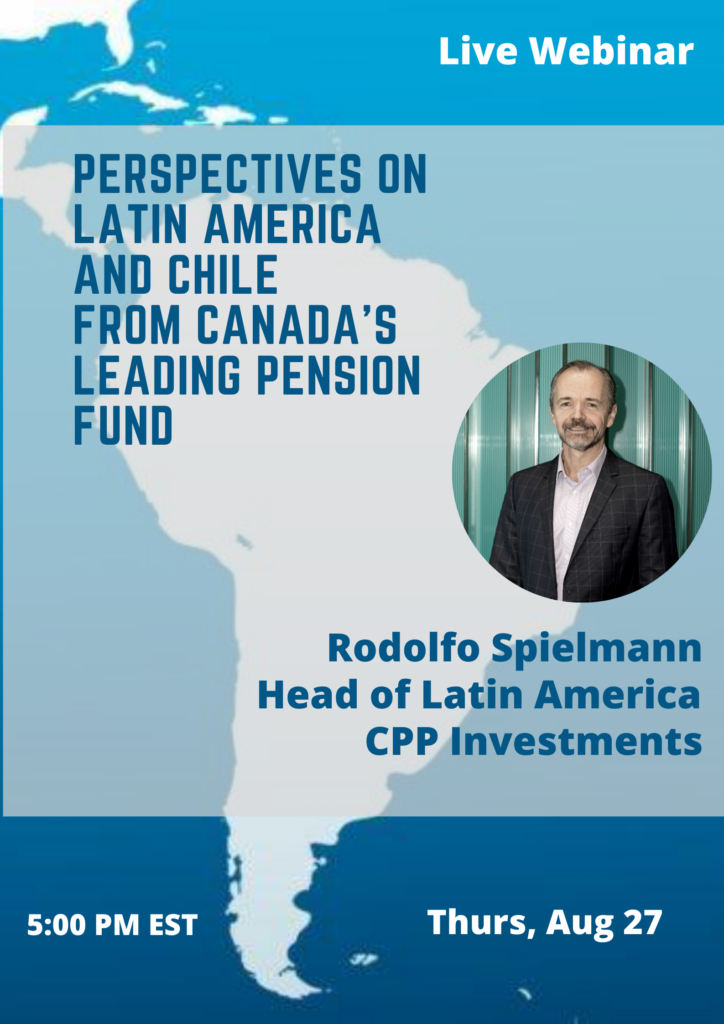 How to Attend
Registration is requested. Use the Sign Up link below.
Sign Up
Organizado por: Columbia Global Centers | Santiago