Molecules from Clouds to Disks and Planets / Moléculas desde las nubes hasta los discos y los planetas
Timezone/Zona horaria: CLT / hora Chile
Language/Idioma: The talk will be given in English with simultaneous translation into Spanish. /
La charla se impartirá en inglés con traducción simultánea al español.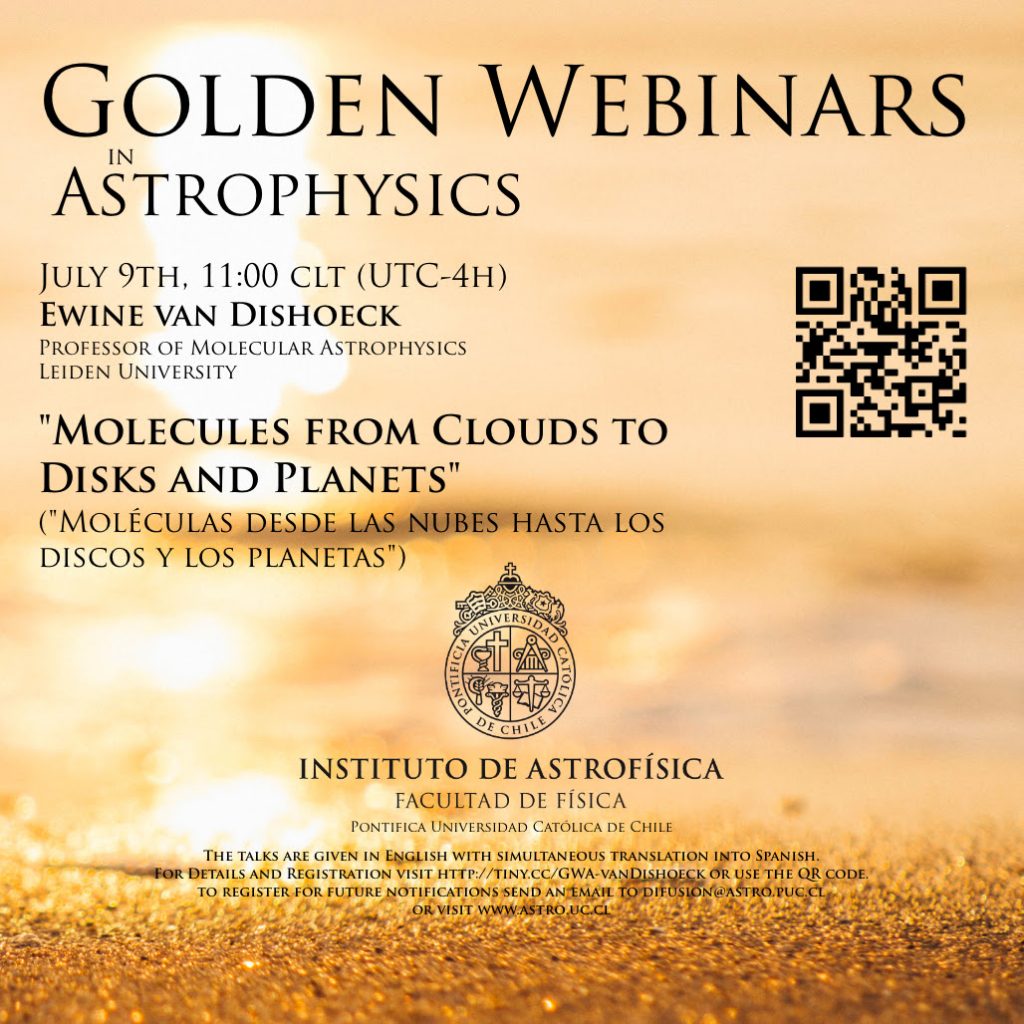 Ewine van Dishoeck — Professor of Molecular Astrophysics @Leiden University — will be giving a talk entitled «Molecules from Clouds to Disks and Planets»
To see the full schedule of Golden Webinars series visit: http://tiny.cc/GWA-schedule.
Previously recorded Golden Webinars are available on our YouTube channel: https://www.youtube.com/c/AstrofisicaUC
How to Attend
Registration is requested. Use the Sign Up link below.
Sign Up
Organizado por: Pontificia Universidad Catolica de Chile | Institute of Astrophysics