«Insights on Emerging Automotive Technologies and Future Transportation Trends» ft. David Keith
***La charla será en inglés con traducción simultánea al español***
Zona horaria: EST.
The Inter-American Development Bank – IDB Transport and IDB LAB -, the Ministry of Transport and Telecommunications, the Faculty of Physical and Mathematical Sciences (FCFM) of the University of Chile and MIT Sloan Latin America Office, invite you to be part of the tenth session of the Seminar Series: Autonomous Mobility and Future of Transportation next July 23 from 11:30 am to 13:0 pm (UCT-4).
We will have the presentation of Dr. David R. Keith, Mitsui Career Development Professor and Assistant Professor of System Dynamics at the MIT Sloan School of Management. Drawing on his experience working in the automotive industry, David studies consumer behavior, firm strategy and the formation of markets for emerging automotive technologies. His research examines issues including spatial patterns of technology adoption, supply constraints in production, platform competition, and the impact of new technologies on energy consumption and the environment.
In this seminar we will also have the participation of Juan Carlos Muñoz, who will be the respondent of the talk. Juan Carlos is Director of the Center for Sustainable Urban Development (CEDEUS), full professor of the Department of Transportation and Logistics Engineering at the Pontificia Universidad Católica de Chile and Director of the Sustainability Direction of this university.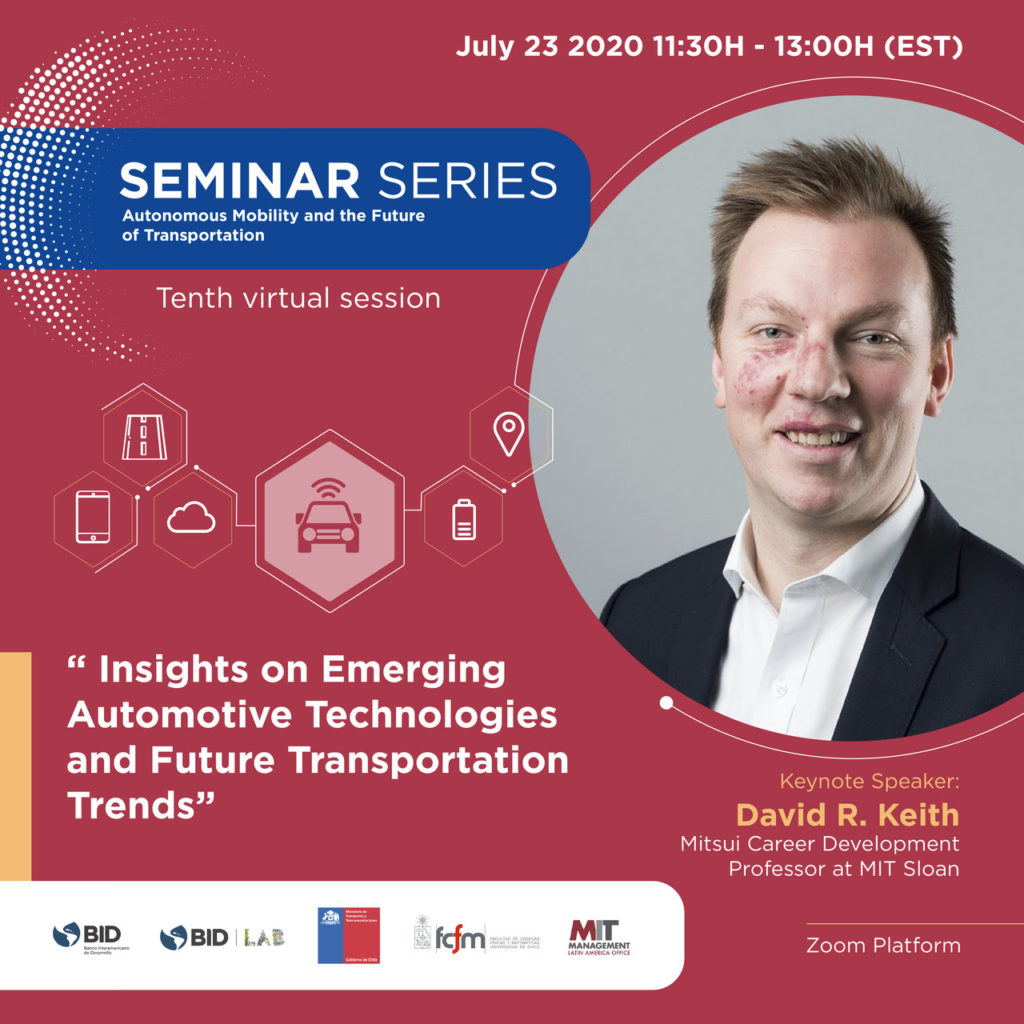 How to Attend
Registration is requested. Use the Sign Up link below.
Sign Up
Organizado por: MIT Sloan School of Management