Industry leaders on COVID-19 and Financial Stability
***El evento será en inglés***
Timezone in EST.
This will be a discussion among financial industry leaders and academics about the current state of the markets and what we can expect in the coming months and years.
Moderated by Andrew Lo, Charles E. and Susan T. Harris Professor at Sloan,
Director, MIT Laboratory for Financial Engineering, and Co-Director, MIT GCFP
Panelists include:
-Ben Golub, Chief Risk Officer at BlackRock and Advisory Board Chair, MIT GCFP
-Matthew Rothman, Senior Lecturer in Finance at MIT Sloan School of Management
-Kathryn Kaminski, Chief Research Strategist and Portfolio Manager at AlphaSimplex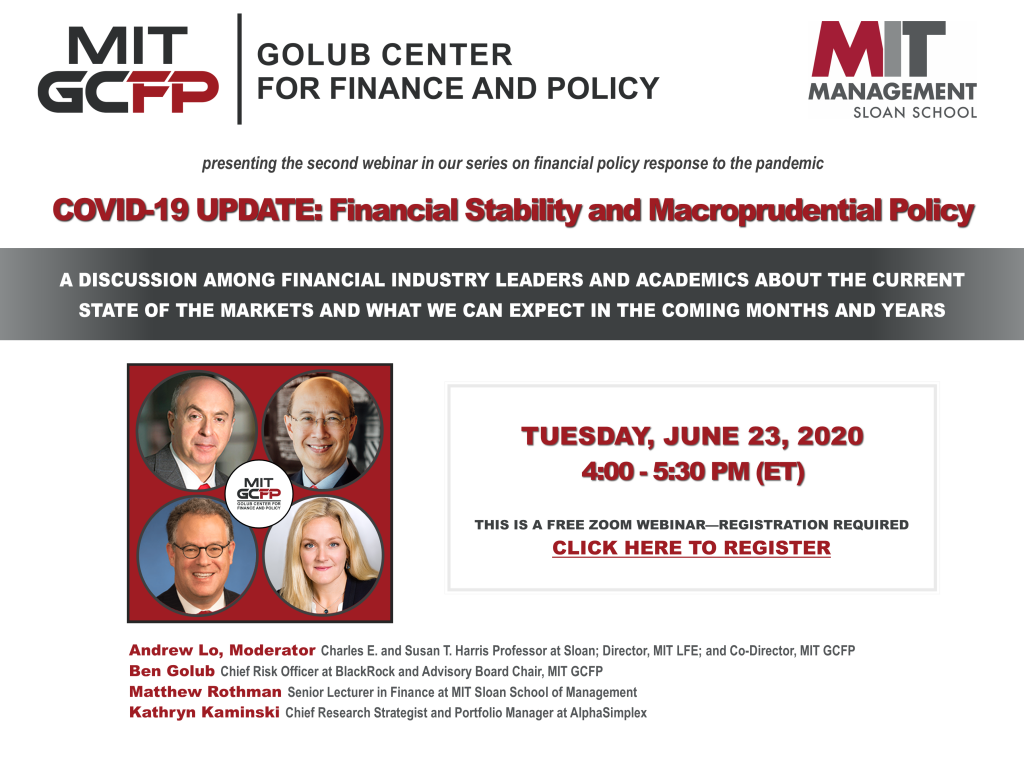 How to Attend
Registration is requested. Use the Sign Up link below.
Sign Up
Organizado por: MIT | Globul Center for Finance and Policy