Entrepreneurship in Challenging Times: Antifragility and Resiliency in LATAM
***La charla será en inglés***
Zona horaria: EST.
Speakers:
– Bill Aulet, Managing Director, Martin Trust Center for MIT Entrepreneurship
– Travis Hunter, Director, MIT Regional Entrepreneurship Acceleration Program
– Dina H. Sherif, Executive Director, MIT Legatum Center for Development & Entrepreneurship
– André Bernardes, Co-Founder, Zippi; Legatum Fellow
– Lee Ullmann, Senior Director, MIT Sloan Latin America Office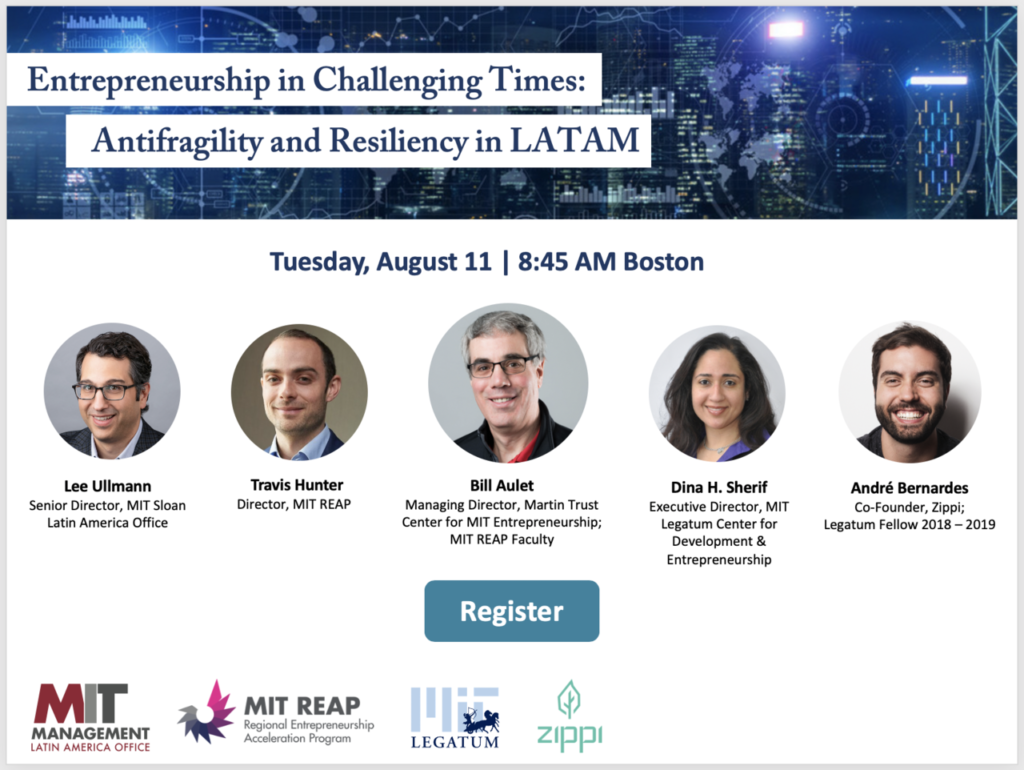 How to Attend
Registration is requested. Use the Sign Up link below.
Sign Up
Organizado por: MIT Sloan Latin America Office