Cambio climático y seguridad regional en América Latina
marzo 8, 09:00 - 14:00
Antonio Bellet 314 (Centro de Extensión PUCV)
Santiago, Providencia, Chile
Traducción simultánea (inglés-español) estará disponible.
La asistencia virtual en Zoom está disponible.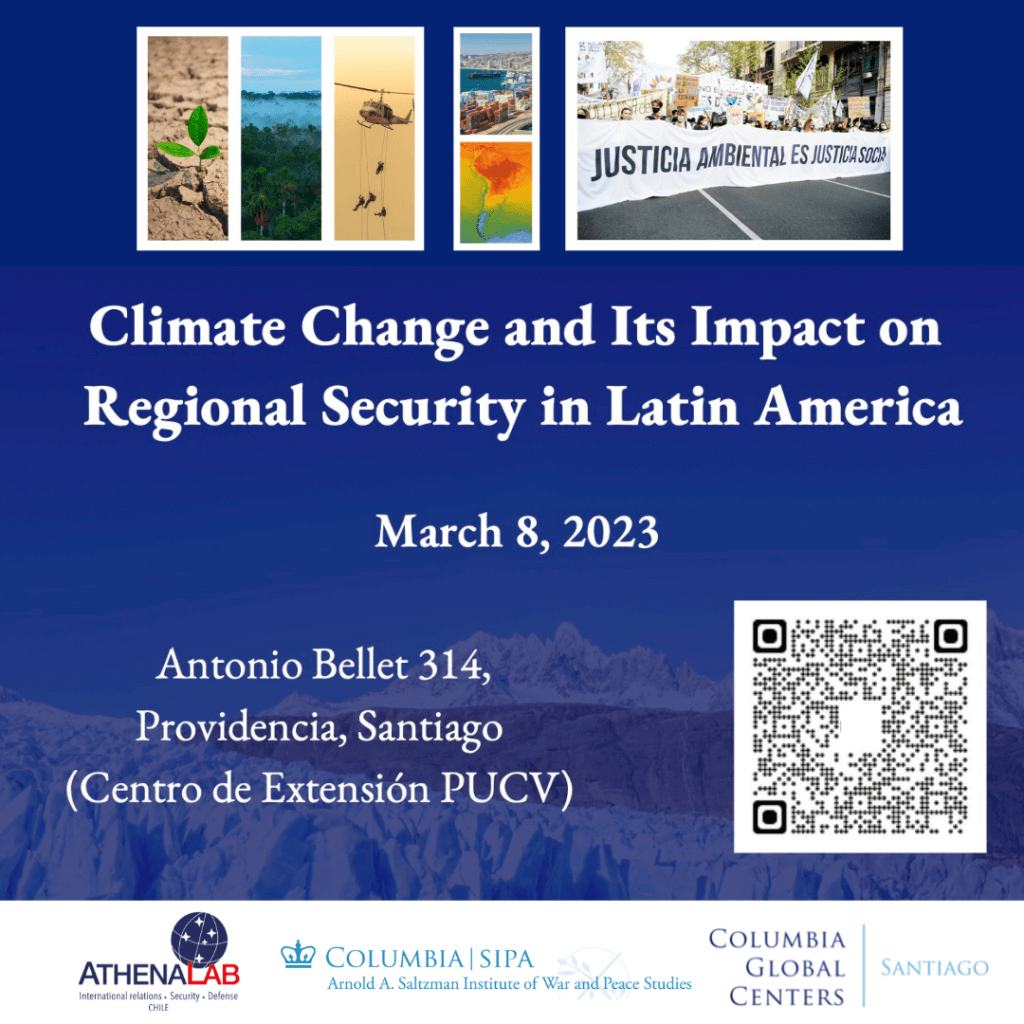 Keynote Speech
9:05 – 9:30
Climate Change Now and the Way Ahead
Chile's Environment Minister Maisa Rojas (TBC)

Session One
9:30 – 10:40
Scientific and Political Dialogue on Climate Change in Latin America
Chair: Page Fortna / Columbia University
Session Two
10:50 – 12:00
Climate Change: Risks and Threats to Regional Security
Chair: Jack Snyder / Columbia University
Session Three
12:40 – 13:50
Green Defense, Climate Change and Sovereignty
Chair: John Griffiths / Athenalab
Closing Comments
13:50 – 14:00
Juan Pablo Toro / Athenalab
A light lunch will be served during the event.
How to Attend
Registration is requested. Use the Sign Up link below.
Sign Up
Organizado por: columbia global centers | santiago