ChileMass & Luksic Scholars Webinar: Future and Challenges of Urban Micro-Mobility
Timezone in EST. El evento será en inglés.
Join us for a discussion on the challenges of urban development and new technologies that connect Chile and Massachusetts.
Moderated by Pablo Allard, Dean of the Faculty of Architecture and Arts, Universidad de Desarrollo.
Featuring: Isabel Brain (Urban Sociologist, Ph.D (c) in Urban Planning from University College of London), Luis Valenzuela (Doctor of Design from Harvard University Graduate School of Design), and Michael Lin (Ph.D (c) and Master of Science from the MIT Media Lab City Science Group).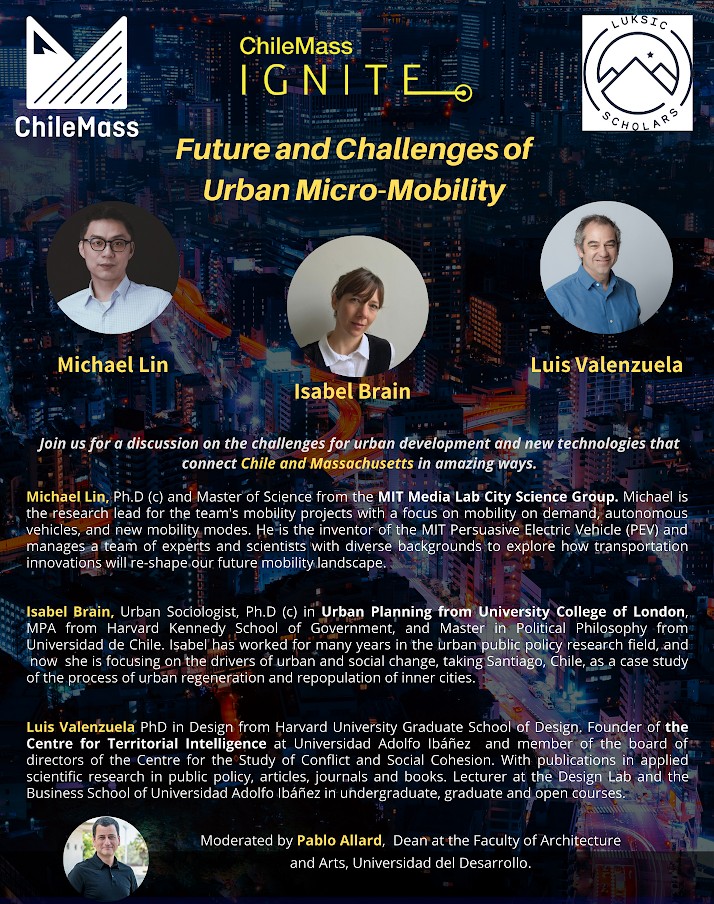 How to Attend
Registration is required. After registering, you will receive a confirmation email containing information about joining the webinar. Use the Sign Up link below.
Sign Up
Organizado por: Luksic Scholars