Biodiversity and Cities: Urban Perspectives for a Biodiverse World
mayo 26, 17:00 - mayo 27, 18:00
Zona horaria: EST
Idioma: Este evento será transmitido en inglés con traducción simultánea a español.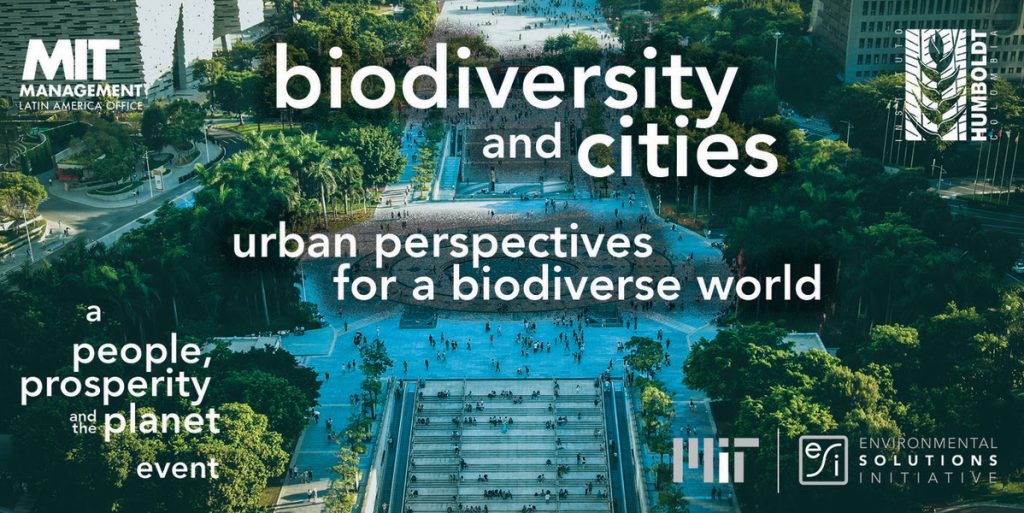 In two sessions on May 26 and 27, «Biodiversity and Cities» will explore how urbanization can and must support biodiversity conservation, from a global scale to city-level strategies and from socio-economic models to the actions of citizens and environmental stewards—especially in the global south where biodiversity is richest and urbanization fastest. How can cities minimize land conversion and resource extraction that drives biodiversity loss? How can they enhance biodiversity within city boundaries and in surrounding regions? And how can they support both their own citizens and the rural communities they interact with to protect nature-rich areas?
This event is part of the People, Prosperity and the Planet lecture series produced by the MIT Environmental Solutions Initiative, and is presented in partnership with the Alexander von Humboldt Institute in Colombia and the MIT Sloan Latin America Office.
How to Attend
Registration is requested. Use the Sign Up link below.
Sign Up
Organizado por: MIT Sloan Latin America Office