Susana Machado
Schwarzman College Luksic Fellowship
Luksic Fellow at Schwarzman College, Tsinghua University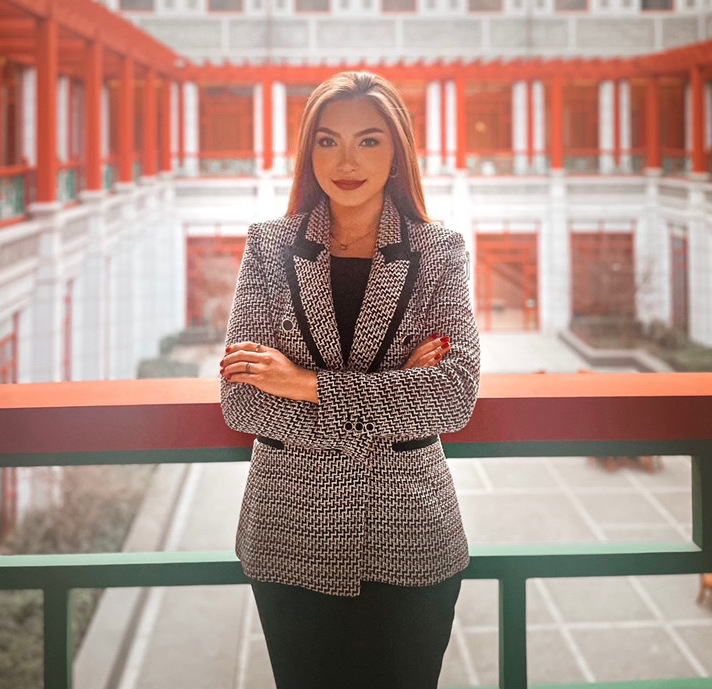 When I was 13 years old, I started taking part in debates via Model United Nations and they were about the international agenda and how the world's most pressing issues were affecting people at both local and global levels. These experiences made me realize the ability of young people to solve highly complex problems, and I truly believe this group will be the one responsible for breaking the cycle of poverty between generations and propelling countries forward. Therefore, I decided to pursue a Master's degree in Global Leadership as a Schwarzman Scholar at Tsinghua University. Apart from my academic background, I have dedicated the past six years to creating initiatives to reduce inequalities through my non-profit, Acesso. Awarded in the UN Headquarters in 2017 and invited by the Government of Sikkim, India, to visit and share best practices in 2019, Acesso has helped +70,000 vulnerable young people in Brazil develop self-knowledge and the necessary skills to enter the job market.
The world is experiencing an unprecedented size of young people: 1.8 billion of which 90% come from developing countries. In other words, I firmly believe the investment in this age group will determine the leaders we will have in the near future. In my opinion, besides the necessary changes within the country, the lack of Brazil's youth representativeness in international decision-making environments is an issue that should be addressed. Therefore, I became the Brazilian Ambassador to one of the world's largest and most important leadership and sustainable development conferences. My goal was to create a formal and continuous representation of Brazil among the other +100 countries as part of that biannual gathering. As a result, in 2018, Brazil became the largest delegation in all 24 editions when it reached the number of 83 delegates, while most countries' delegations have a maximum of 10 people.
I believe the main force that drives the development of young people is education; however, unfortunately, not everyone has a similar starting point. To bridge this gap, I decided to create a pioneering scholarship program in Brazil named "Youth in the UN" (Jovens an ONU, in Portuguese). This program provided a fully-funded opportunity to young Brazilians of color and the LGBTQI+ community to attend this International Conference at the United Nations. In addition to those scholars who were directly impacted, more than 1,000 other young people benefited from the program with peer mentorship to develop projects that could help Brazil reach the 17 SDGs and from lectures in low-income communities.

In the coming years, I hope I will find (and why not create) opportunities to work with young leaders in Latin America to expand educational development in the region and join efforts to prepare our next young leaders.