Li Qingyang (Zachary)
Luksic Scholarship for Chile-China Undergraduate Exchange
Student of Business & Finance at Fudan University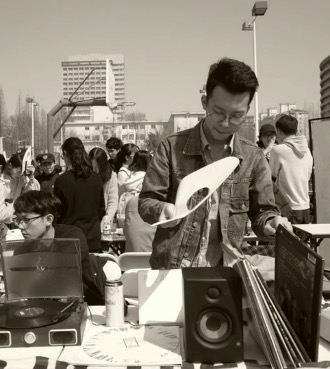 These things are subtly influencing me, are going to give me a different perspective."
In the course of international business, professors told us that 'culture shock' is often encountered when studying and working in a foreign country, which makes it more difficult to do business abroad. However, for me, this is also the most rewarding point. Different political and nature conditions, different greetings, different food and different meal times, even the different price of Coca-Cola, all of these make me feel novel and curious.
These things are subtly influencing me, are going to give me a different perspective and way of thinking, and preparing me for a future multinational work.
Personally, I have known a lot of new bands in Chile, watched a lot of local indie bands and bought a lot of new records. On weekend, and in the mid-term holidays. I went to many fantastic places for traveling. I was fascinated by the spectacular glaciers, lakes and peaks in the national park Torres del Paine, the excellent ski slopes in the Andes, and the leisurely life in a seaside town.
Honestly, I loved the life and people in Chile.