What does the future of work look like?
October 27, 09:10 - 13:15
Timezone: PST
A virtual event exploring how AI and digital technologies are shaping how we live and work.
The day will feature discussions with forward-thinking researchers, industry leaders, and experts in the areas of AI, policy, and the digital economy. You'll also have the opportunity to ask questions during Q&A sessions with event speakers.
Speakers include: Susan Athey, Mark Duggan, Erik Brynjolfsson, Condoleezza Rice, Marc Tessier-Lavigne, Eric Schmidt, and more.
You can find full event details here.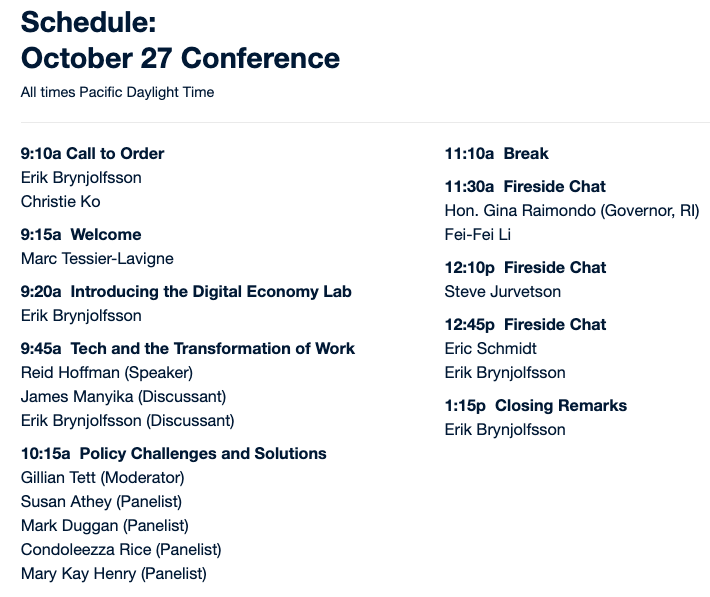 How to Attend
Registration is requested. Use the Sign Up link below.
Sign Up
Organized By: Stanford HAI