Universidad Católica – Understanding the Evolution of Galaxies: How to Tease Star Formation out of Dust / Cómo entender la evolución de las galaxias: Extracción de la formación estelar en base al polvo
January 22, 17:00 - 18:00
TImezone: CLST
Language: The talk will be given in English with simultaneous translation into Spanish.
Daniela Calzetti — Professor of Astrophysics, Department of Astronomy Head at University of Massachusetts — will be giving a talk entitled "Understanding the Evolution of Galaxies: How to Tease Star Formation out of Dust".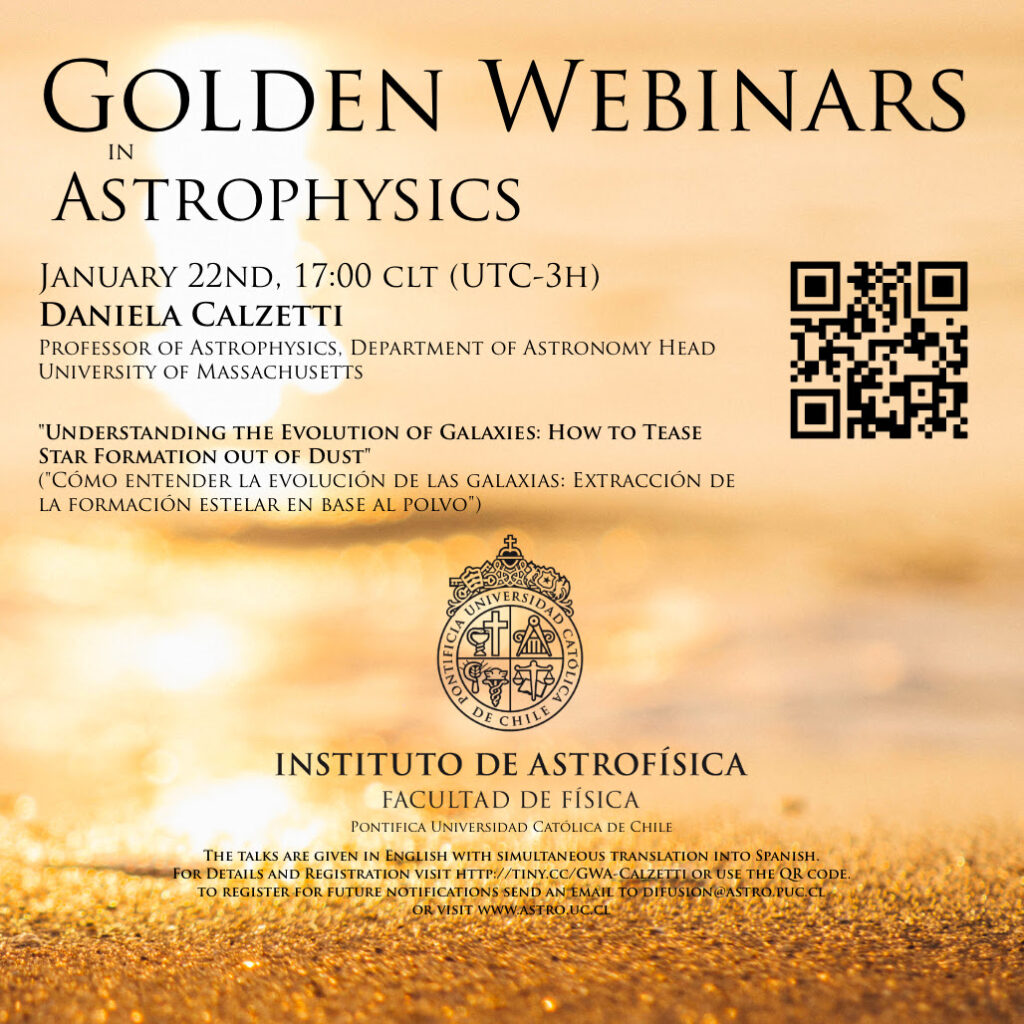 How to Attend
Registration is requested. Use the Sign Up link below.
Sign Up
Organized By: Pontificia Universidad Catolica | Institute of Astrophysics