The Impact of the 2021 Presidential Election on Chile's Future
November 22, 14:00 - 15:00
Timezone: EST
The day after Chile's first round 2021 presidential election, Columbia's Institute of Latin American Studies (ILAS) along with the Columbia Global Centers | Santiago, will host this webinar to analyze how the results will impact the future political scenario and its implications for political representation and social discontent.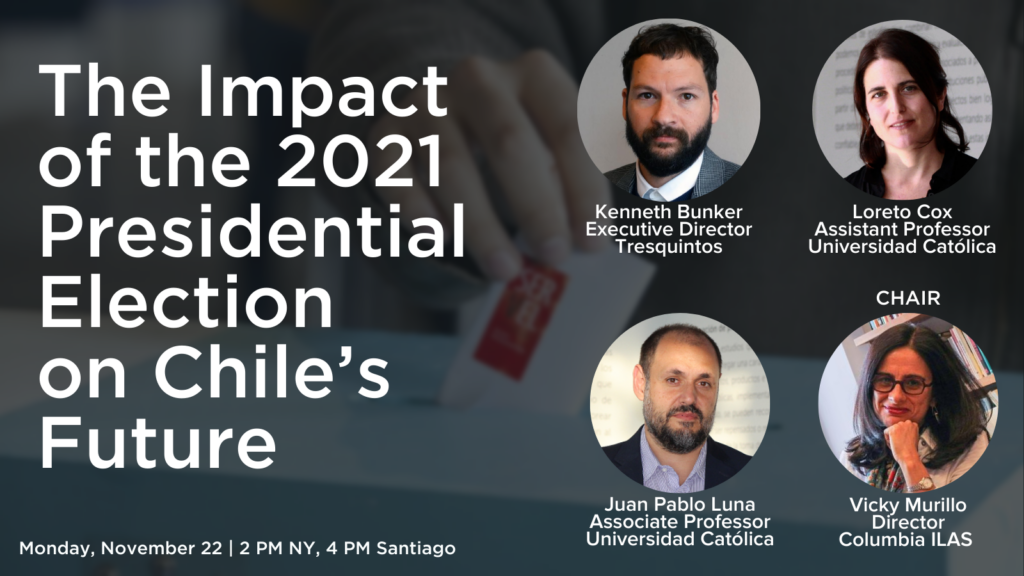 Panelists:
Kenneth Bunker: Political Scientist, Executive Director of Tresquintos
Loreto Cox: Assistant Professor, School of Government Universidad Católica
Juan Pablo Luna: Associate Professor, School of Government and Political Science Institute, Universidad Católica.
Chair: Vicky Murillo, ILAS Director
How to Attend
Registration is requested. Use the Sign Up link below.
Sign Up
Organized By: Columbia global centers | santiago