The Future of the Restaurant & Food Industry — A Business Perspective
A conversation with Stephen Zagor, Professor at Columbia University's Business School. Topics include:
– Where is the industry now
– New trends
– Entrepreneurship and re-inventions
– Future: Who will survive and how
Stephen Zagor is a professor at Columbia Business School and former Dean of Business Programs at the Institute of Culinary Education in New York City. He is a restaurant and food business expert. He has developed and owned a multi-concept restaurant/retail food/catering group, was the general manager of a US$10 million NYC restaurant and has provided comprehensive support to a wide variety of clients including entrepreneurs starting restaurants, food retail businesses and food products.
He is a regular expert source in media including the Wall Street Journal, New York Times, Forbes, CNN, CBS News and numerous blogs and industry publications.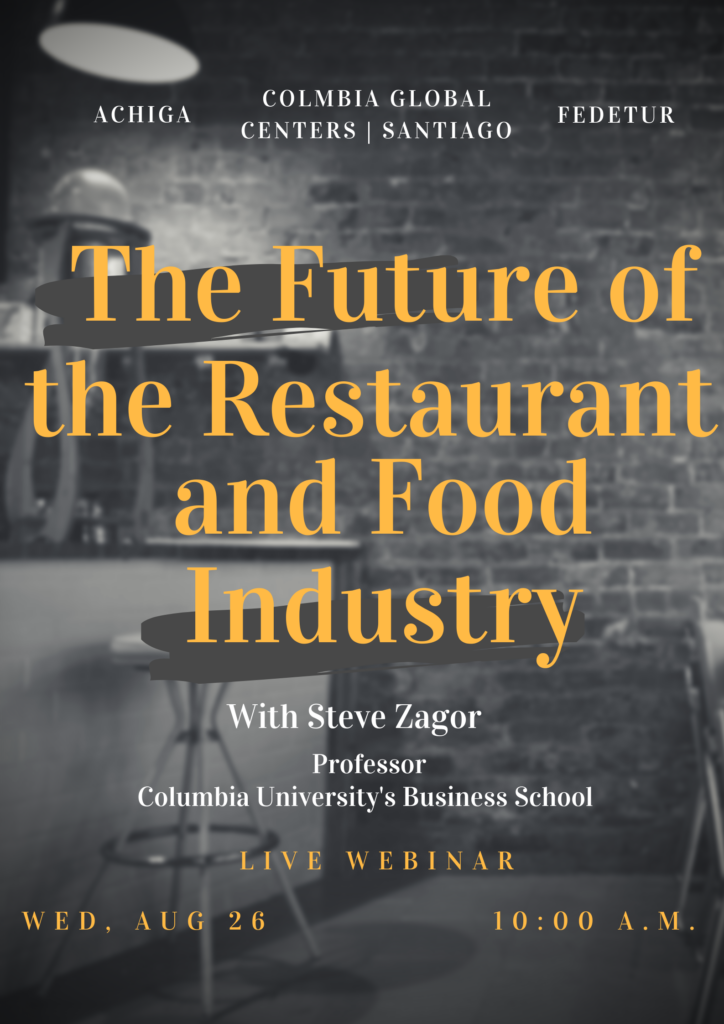 Timezone: EST.
How to Attend
Registration is requested. Use the Sign Up link below.
Sign Up
Organized By: Columbia Global Centers | Santiago