The Cosmic Ecosystem: Star Formation and Galaxy Evolution Through the Lens of a Scaling Law – Isn't Star Formation a Bit Like the Weather?
October 16, 16:00 - 17:00
Timezone: CLT (Chile Standard Time)
Language: The talk will be given in English with simultaneous Spanish translation.
For more details on other talks of this series visit: http://www.astro.uc.cl.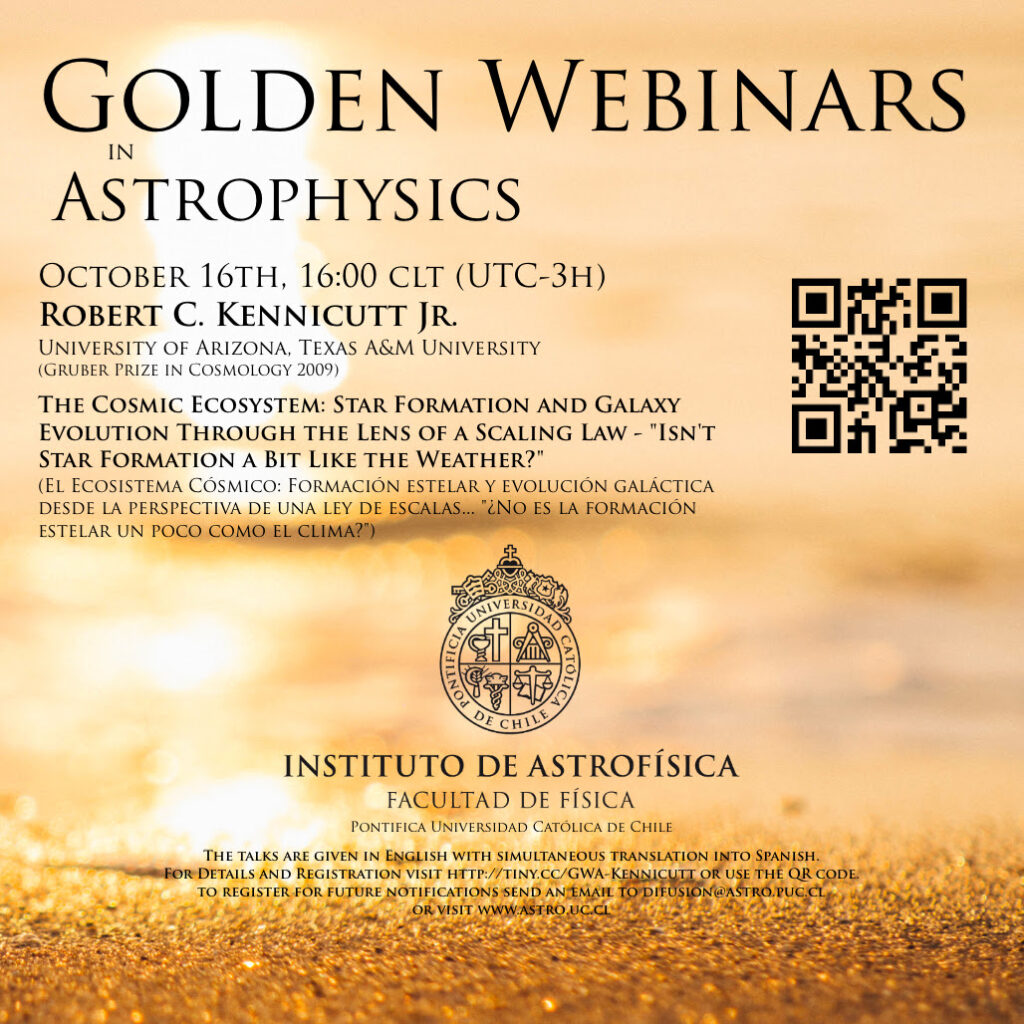 How to Attend
Registration is requested. Use the Sign Up link below.
Sign Up
Organized By: Pontificia Universidad Católica de Chile | Instituto de Astrofísica