Stanford — The Medicine & the Muse Virtual Symposium
Timezone: PST
Stanford is proud to announce this year's annual Medicine & the Muse Symposium, a celebration of the many artistic, literary, musical and other creative scholarly talents at the Stanford School of Medicine. In deference to physical distancing, this symposium will take place virtually.
This year, the Symposium features keynote, Pádraig Ó Tuama, host of the Poetry Unbound podcast with On Being Studios and in late 2019 was named Theologian in Residence for On Being, innovating in bringing art and theology into public and civic life. 
When BBC journalist William Crawley introduced Pádraig on the stage to deliver a TEDx talk on Story, Crawley said, "He's probably the best public speaker I know."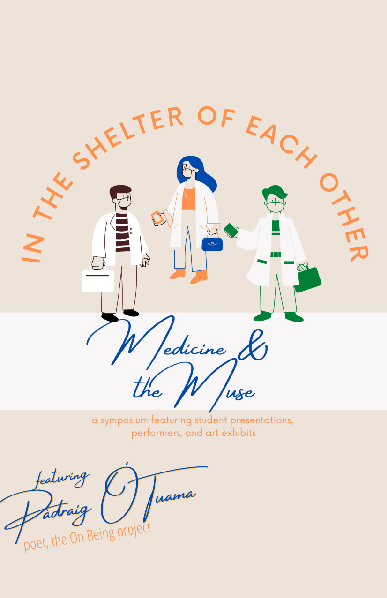 Ó Tuama's published work incorporates poetry (Readings from the Book of Exile [longlisted for the Polari Prize 2013]; Sorry for your Troubles), prose (In The Shelter) and theology (Daily Prayer, The Place Between). 
From 2014-2019 he was the leader of the Corrymeela Community, Ireland's oldest peace and reconciliation community. 
How to Attend
Registration is requested. Use the Sign Up link below.
Sign Up
Organized By: Stanford Medicine