Stanford HAI Weekly Seminar with Jeffrey Ding: The Rise and Fall of Great Technologies and Powers
January 19, 10:00 - 11:00
Timezone: PST
How do technological revolutions affect the rise and fall of great powers? Scholars have long observed that major technological breakthroughs disrupt the economic balance of power, bringing about a power transition. However, there has been surprisingly limited investigation into how this process occurs.
Existing studies establish that a nation's success in adapting to revolutionary technologies is determined by the fit between its institutions and the demands of these technologies. The standard explanation emphasizes institutional factors best suited for monopolizing innovation in new, fast-growing industries (leading sectors). Jeff proposes an alternative mechanism based on the diffusion of general-purpose technologies (GPTs), which presents a different trajectory for countries to leapfrog the industrial leader. Characterized by their potential for continuous improvement, pervasiveness, and synergies with complementary innovations, GPTs only make an economy-wide impact after a drawn-out process of diffusion across many sectors. The demands of GPT diffusion shape the institutional adaptations crucial to success in technological revolutions. Specifically, Jeff emphasizes the role of education systems and technical associations that broaden the base of engineering skills associated with a GPT. To test this argument, Jeff sets the leading-sector mechanism against the GPT diffusion mechanism across three historical case studies, which correspond to past industrial revolutions: Britain's rise to preeminence in the early 19th century; the U.S.'s overtaking of Britain before World War I; Japan's challenge to U.S. technological dominance in the late 20th century. Evidence from these case studies supports the GPT diffusion explanation, shedding new insights into how emerging technologies like AI, which some regard as driving a fourth industrial revolution, will affect a possible U.S.-China power transition.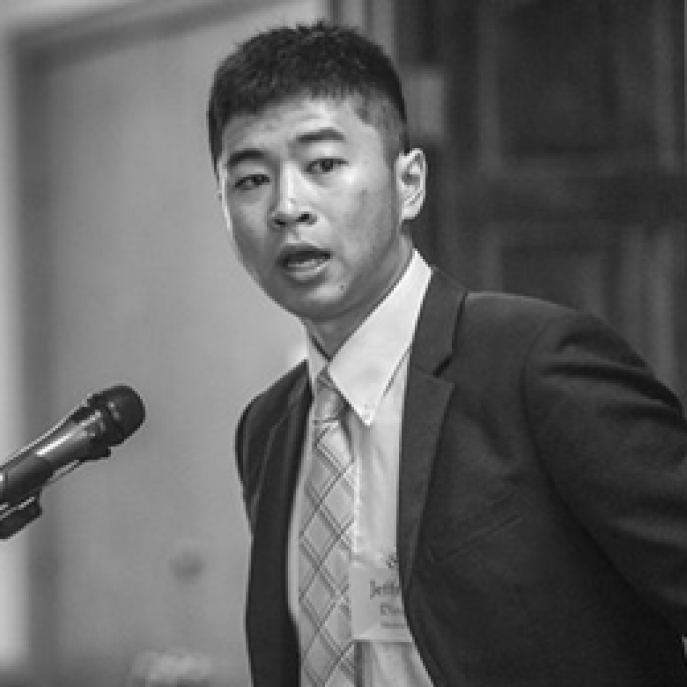 Dr. Jeffrey Ding received his Ph.D. in International Relations from the University of Oxford, where he studied as a Rhodes Scholar. His research interests include the effects of technological revolutions on the rise and fall of great powers, U.S.-China competition over strategic technologies, and assessments of national scientific and technological capabilities. His work has been published in Foreign Affairs, Security Studies, and other outlets. Dr. Ding has also worked as a researcher for Georgetown's Center for Security and Emerging Technology and Oxford's Centre for the Governance of AI.
Submit your questions to Jeff here!
How to Attend
Registration is requested. Use the Sign Up link below.
Sign Up
Organized By: stanford hai