Harvard DRCLAS In-House Open House
September 10, 16:00 - 17:00
Timezone: EST
Join Harvard DRCLAS virtually as they welcome the 2021-2022 academic year!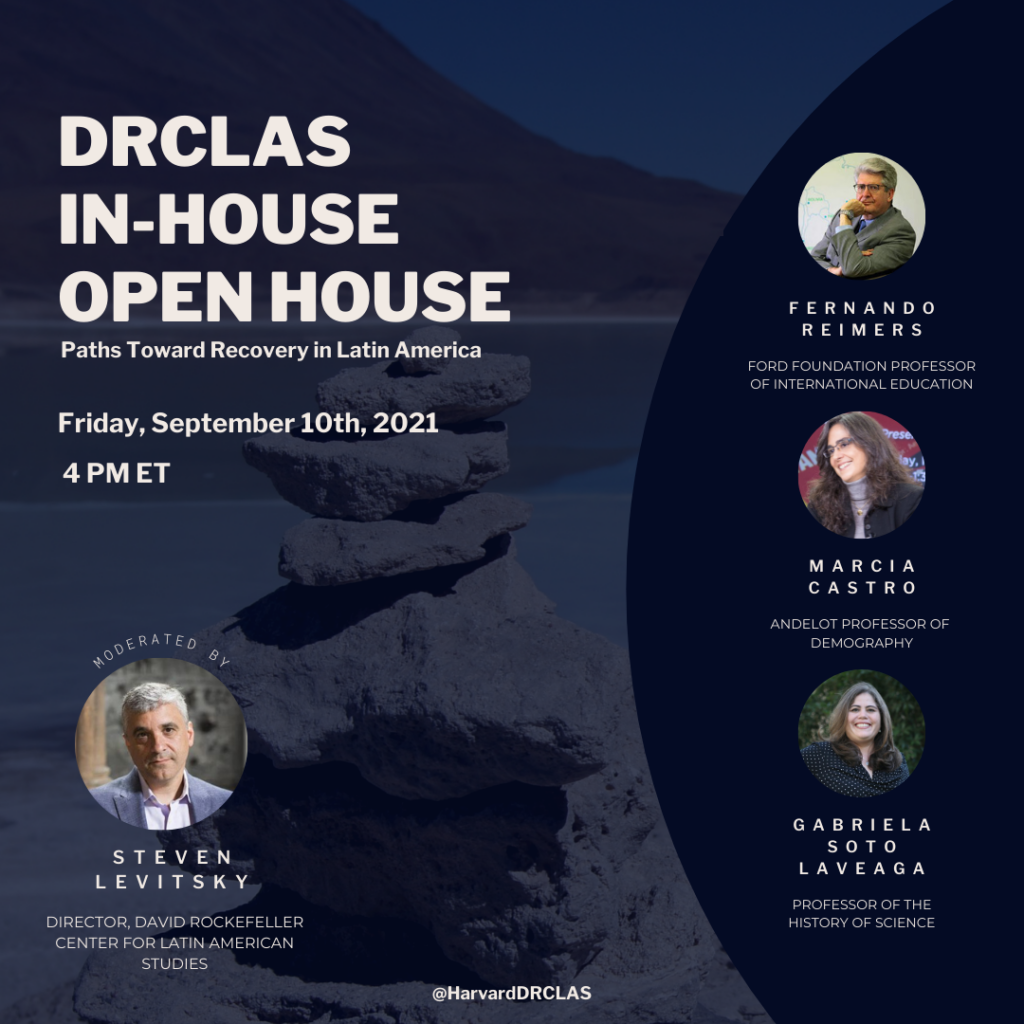 Faculty Director Steven Levitsky will be joined by Professors Marcia Castro, Fernando Reimers, and Gabriela Soto Laveaga to discuss Paths Toward Recovery in Latin America – a theme DRCLAS will be exploring more in-depth through 2021-2022 events and programming.
Speakers: Marcia Castro, Andelot Professor of Demography and Chair of the Department of Global Health and Population; Fernando M. Reimers, Ford Foundation Professor of the Practice in International Education and Director of the Global Education Innovation Initiative and of The International Education Policy Program; Gabriela Soto Laveaga, Professor of the History of Science and Antonio Madero Professor for the Study of Mexico
Moderated by: Steven Levitsky, Director, David Rockefeller Center for Latin American Studies and David Rockefeller Professor of Latin American Studies and Professor of Government
How to Attend
Registration is requested. Use the Sign Up link below.
Sign Up
Organized By: harvard drclas