Global Energy Dialogues: Conversation with Steven Chu
Timezone in PST.
Lessons from the Past, and Energy Storage for Deep Renewables Adoption: Nobel Prize-winning professor of Physics at Stanford University and twelfth U.S. Secretary of Energy Steven Chu will explore the lessons learned from the 2009 American Recovery and Reinvestment Act, and how to achieve deep renewables penetration. Chu will be interviewed by Arun Majumdar and Sally Benson, co-directors of Stanford's Precourt Institute for Energy.
About the speaker: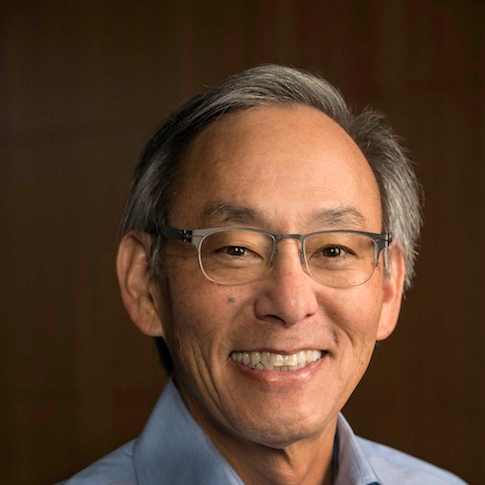 Steven Chu is a professor of physics and the William R. Kenan, Jr. professor of Molecular & Cellular Physiology in the Medical School at Stanford University. He is the president-elect of the American Association of the Advancement of Science (AAAS).  He shares a Nobel Prize in Physics for work on cooling and trapping atoms with laser light. He has published over 280 papers in atomic and polymer physics, biophysics, biology, batteries, and other energy technologies.  He holds 14 patents, and an additional 6 patent applications have been filed in the last 2 years. Dr. Chu was the 12th U.S. Secretary of Energy from January 2009 until the end of April 2013. As the first scientist to hold a Cabinet position and the longest-serving Energy Secretary, he recruited outstanding scientists and engineers into the Department of Energy. He began several initiatives including ARPA-E (Advanced Research Projects Agency – Energy), the Energy Innovation Hubs, and was personally tasked by President Obama to assist BP in stopping the Deepwater Horizon oil leak.
How to Attend
Registration is requested. Use the Sign Up link below.
Sign Up
Organized By: Stanford Global Energy Forum