COVID-19: The Impact in Latin America
Timezone: PST.
As COVID-19 cases rise across Latin America, countries have taken different approaches to curb the spread of the virus with varying degrees of effectiveness. During this panel discussion, leading experts will analyze the impacts of the pandemic on health, social protection, and the economy in countries across Latin America, as well as provide a data‐driven assessment of how countries have responded.
Speakers will include Julio Croda, former chief of the Department of Communicable Diseases at the Secretary of Health Surveillance in Brazil, Marcela Eslava, professor of economics at Universidad de Los Andes, in Bogotá, and Nora Lustig, Samuel Z. Stone Professor of Latin American Economics and director of the Commitment to Equity Institute (CEQ) at Tulane University. The discussion will be moderated by Alberto Diaz-Cayeros, a King Center faculty affiliate and director of the Center for Latin American Studies.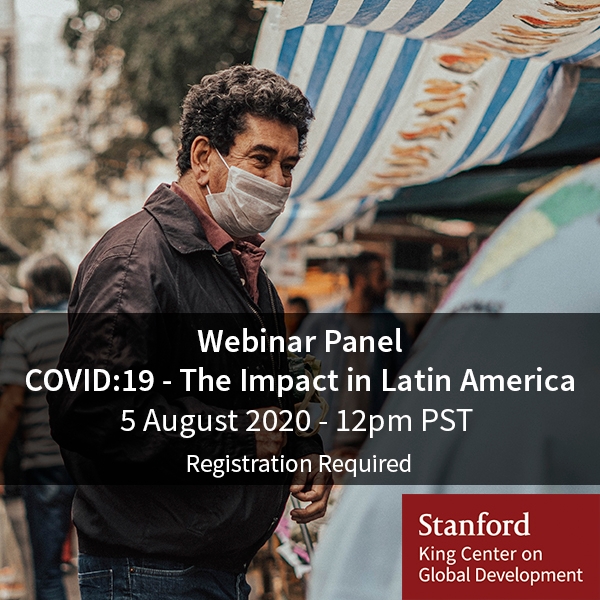 How to Attend
Registration is required. Please use the Sign Up button below.
Sign Up
Organized By: Stanford Center for Latin American Studies