Conversación con el Ex Presidente Evo Morales / Conversation with former President Evo Morales
December 22, 13:00 - 14:00
Timezone: EST
Language: This event will be in Spanish with simultaneous translation to English available.
Bolivia's Former President, Evo Morales, and ILAS Director, Victoria Murillo, will discuss the 2019 political crisis in Bolivia, the challenges of the new MAS government, and Evo Morales' role in President Arce's administration.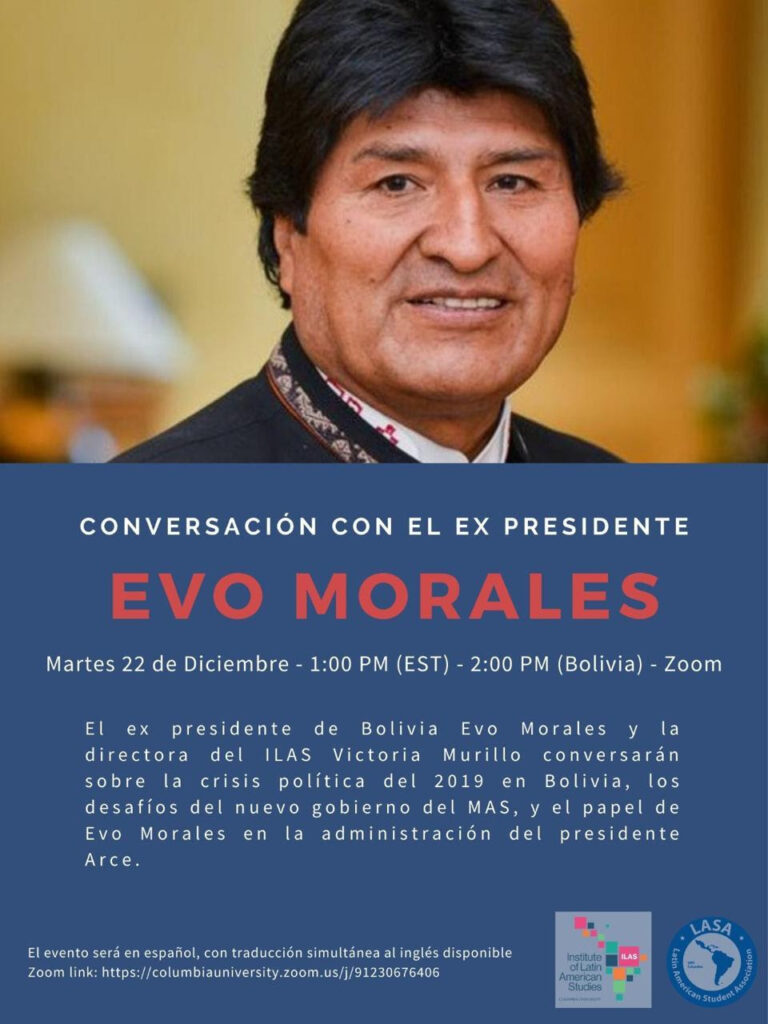 How to Attend
Accede el enlace para ingresar el webinar usando el botón "Watch here" abajo. / Find the link to enter the webinar using the "Watch here" button below.
Watch here
Organized By: Columbia Global Centers | Santiago