Constituent Elections in Chile: How to Provide Representation during a Representation Crisis? / Las Elecciones Constituyentes en Chile: ¿Cómo Representar en Medio de una Crisis de Representación?
January 29, 10:30 - 11:30
Timezone: EST
Language: This talk will be held in Spanish with simultaneous English translation.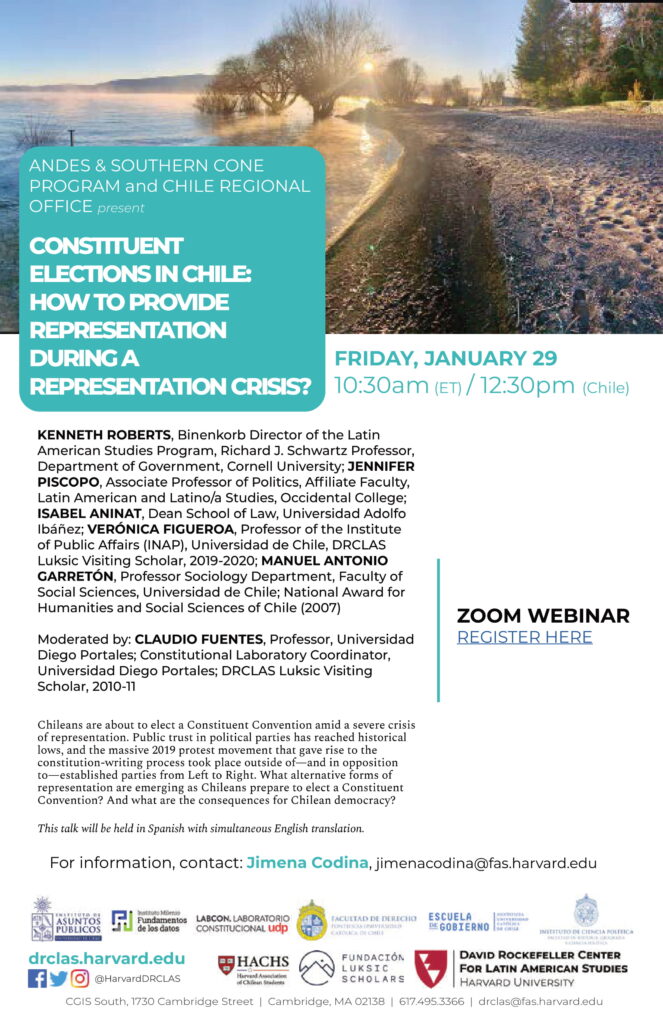 Chileans are about to elect a Constituent Convention amid a severe crisis of representation. Public trust in political parties has reached historical lows, and the massive 2019 protest movement that gave rise to the constitution-writing process took place outside of—and in opposition to—established parties from Left to Right. What alternative forms of representation are emerging as Chileans prepare to elect a Constituent Convention? And what are the consequences for Chilean democracy?
How to Attend
Registration is requested. Use the Sign Up link below.
Sign Up
Organized By: Harvard DRCLAS