Ciudadanía Global: Aprendiendo a cambiar el mundo / Global Citizenship: Learning to Change the World
October 21, 16:00 - 17:00
Zona horaria/ timezone: CLT
Idioma/ language: español con traducción simultánea al inglés / Spanish with simultaneous English translation
El Laboratorio de Aprendizaje #AprendoEnCasa es un espacio para conferencias y talleres guiados por destacados profesores de la Universidad de Harvard y expertos de la región, con herramientas para inspirar, compartir y crear.
El Laboratorio de Aprendizaje (The Learning Lab) #AprendoEnCasa is a space for conferences and workshops guided by leading Harvard University professors and experts from the region.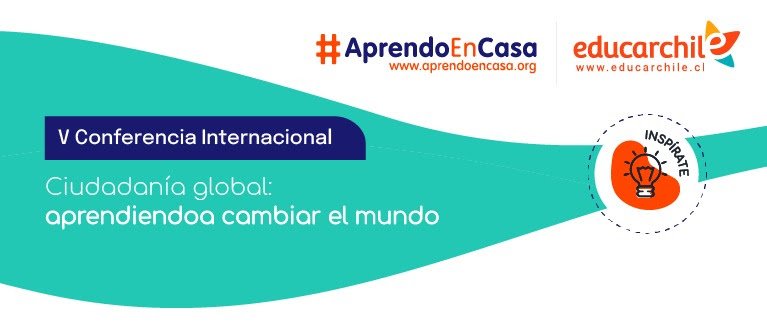 Desde la red de 70 organizaciones iberoamericanas que componen #AprendoenCasa, te invitamos a reflexionar con un grupo de destacados expertos en torno a la ciudadanía global.
¿Cuándo?
Jueves 21 de Octubre
14:00 h. Colombia, Ecuador, México, Perú y Centroamérica
16:00 h. Chile, Argentina, Uruguay
¿Dónde?
Conferencia vía Zoom con traducción simultánea. Inscripción gratuita, cupos limitados.
Organizan: Fundación REimagina y Chile Regional Office, David Rockefeller Center for Latin American Studies at Harvard University.
Colabora: BHP Foundation.
Speakers: Fernando Reimers, Director de la Iniciativa de Innovación Educativa Global y del Programa de Maestría en Políticas Educativas Internacionales de la Universidad de Harvard; Gustavo Rojas, Director general de Mexicanos Primero Sinaloa
Nuestros niños, niñas y jóvenes pueden influir en la construcción de un futuro mejor, y tú puedes contribuir a sembrar la semilla de este cambio, desarrollando en tus estudiantes habilidades para la ciudadanía global. Te invitamos a reflexionar sobre cómo comprender y participar de forma efectiva en un mundo interdependiente y despertar el interés en resolver los problemas que aquejan a la humanidad para expandir el bienestar, la inclusión y la sustentabilidad con acciones concretas.
How to Attend
Registration is requested. Use the Sign Up link below.
Sign Up
Organized By: harvard drclas