Chile: Re-Boost of Investment & New Business Opportunities
November 24, 09:00 - 12:30
Timezone: CLST
What are the challenges for the global economy in the post-pandemic world?
Without a doubt, the Economic Reset brings with it a new perspective on how we think about the future and do business. Today, more than ever, innovative entrepreneurship and sustainable foreign investment are key for the reactivation of local economies. Chile, as a key Latin American foreign investment hub, is committed to strengthening this path.
You can find a full list of the speakers and the agenda here.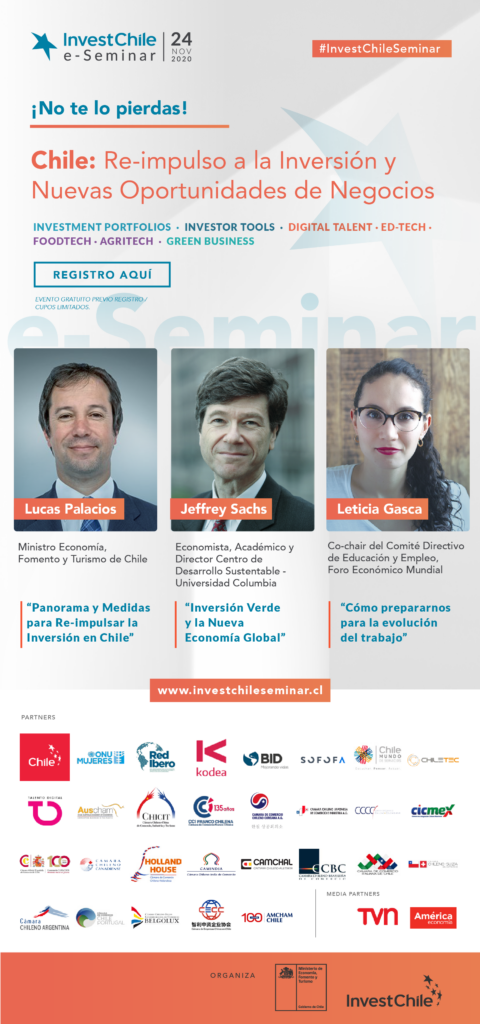 How to Attend
Registration is requested. Use the Sign Up link below.
Sign Up
Organized By: InvestChile