"Charting the Trajectory of the Universe with the Atacama Cosmology Telescope — from Initial Conditions through Structure Formation to the Era of Dark Energy Domination"
October 23, 16:00 - 17:00
Timezone: EST
Language: The talk will be given in English with simultaneous translation to Spanish.
Suzanne Staggs — Professor of Astrophysics at Princeton University — will be giving a talk entitled "Charting the Trajectory of the Universe with the Atacama Cosmology Telescope — from Initial Conditions through Structure Formation to the Era of Dark Energy Domination".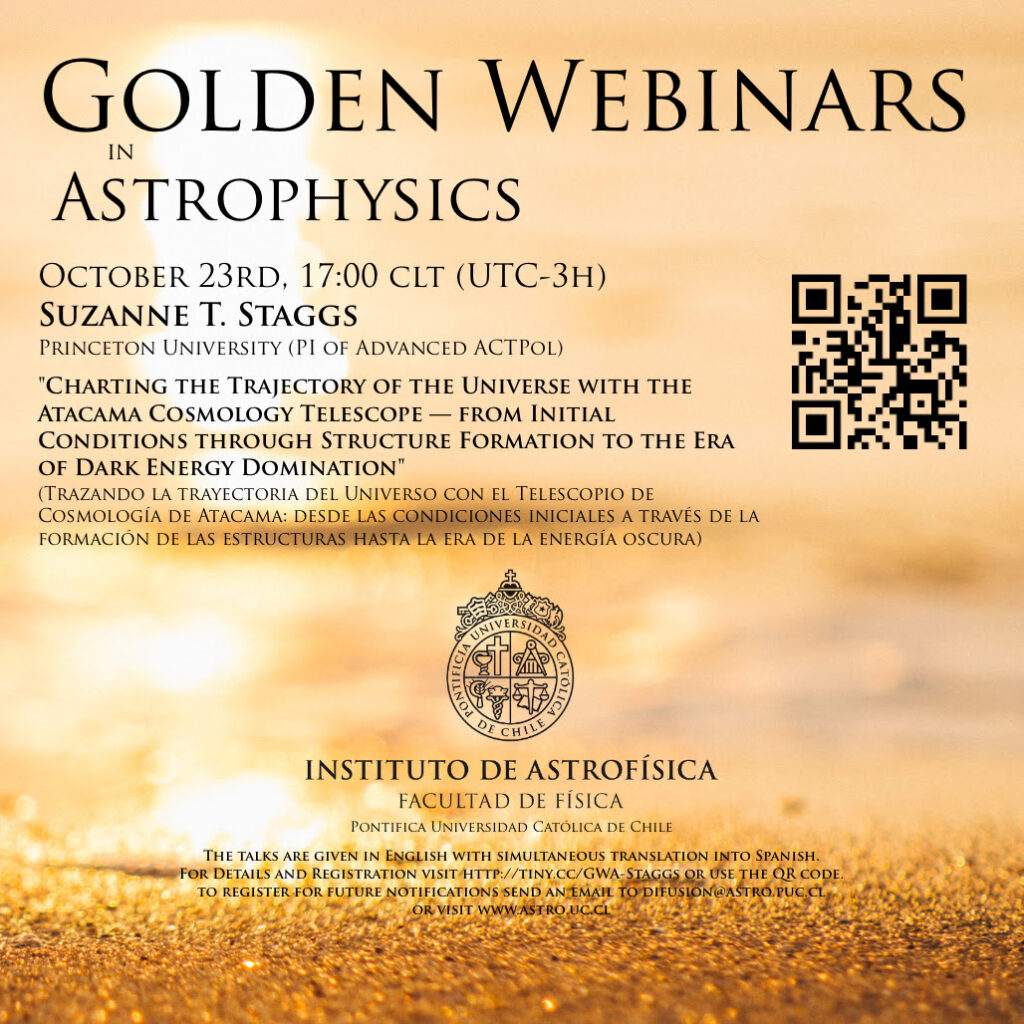 How to Attend
Registration is requested. Use the Sign Up link below.
Sign Up
Organized By: Pontificia Universidad Católica de Chile | Institute of Astrophysics