Bridging the Gap between Research and Public Policy: A Call for Evidence in an Era of the Digital Economy
Time: March 25, 2022, 8:30AM-9:30AM (New York) | 1:30PM-2:30PM (Geneva) | 8:30PM-9:30PM (Beijing)
Event language: English
Dr. Gita Steiner-Khamsi will elaborate the significance of greater use of evidence-based research for policy formulation and implementation in achieving SGD4 from both theoretical and practical perspectives, and share the important findings from the 2021/22 UNESCO study on initiatives, networks, and platforms that promote the use of evidence in policy, planning, and implementation.
She will be joined by two Chinese scholars to discuss the existing dilemmas and breakthroughs of evidence-based policy decisions in China's education sector.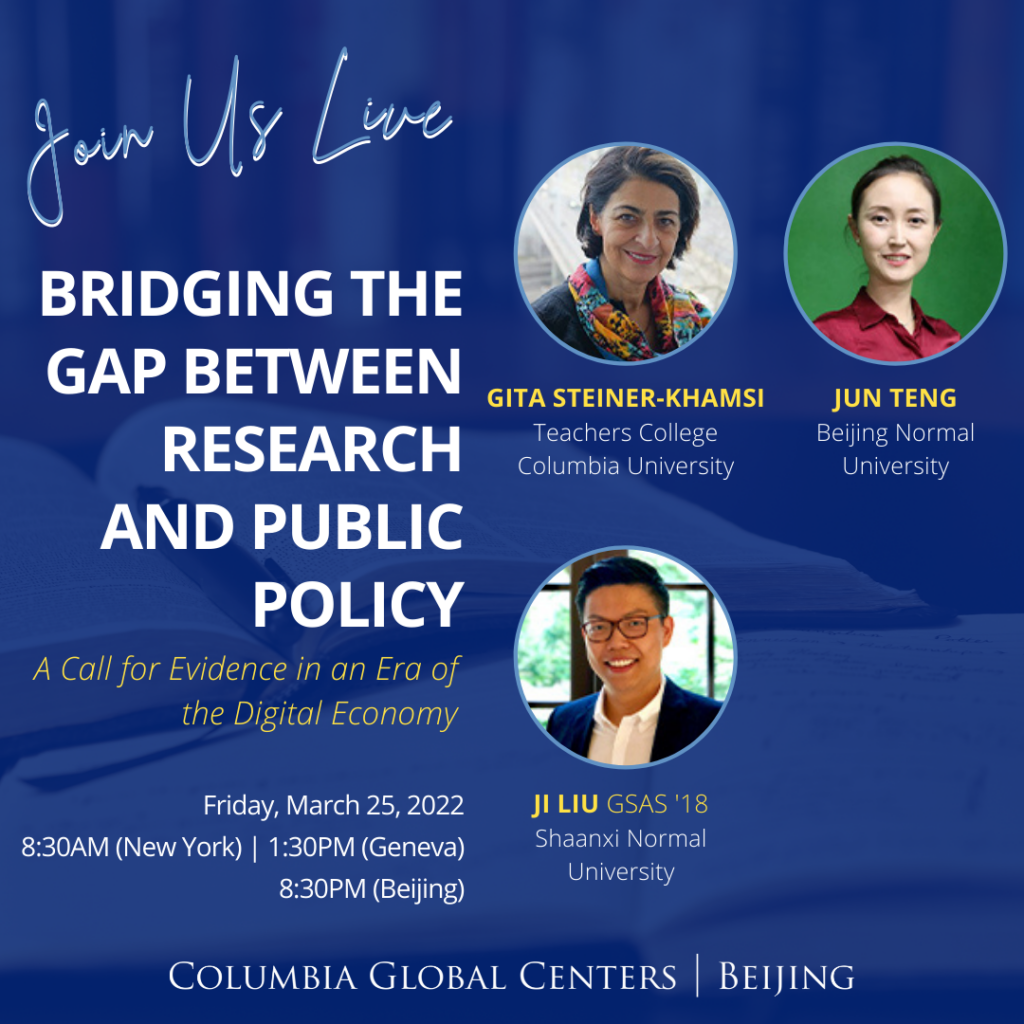 To learn more about the speakers, click here: https://globalcenters.columbia.edu/events-beijing/bridging-gap-between-research-and-public-policy.
How to Attend
Registration is requested. Use the Sign Up link below.
Sign Up
Organized By: Columbia global centers | beijing