Book Launch — "Social Justice and the Sacred: Exploring the Thought of St. Alberto Hurtado"
October 12, 16:30 - 17:30
Connolly House, Boston College
300 Hammond St, Chestnut Hill, MA, USA
Join us at Boston College, MA for a great conversation about Alberto Hurtado, a monumental figure in the history of the Americas and a 20th century Chilean saint.
Masks required.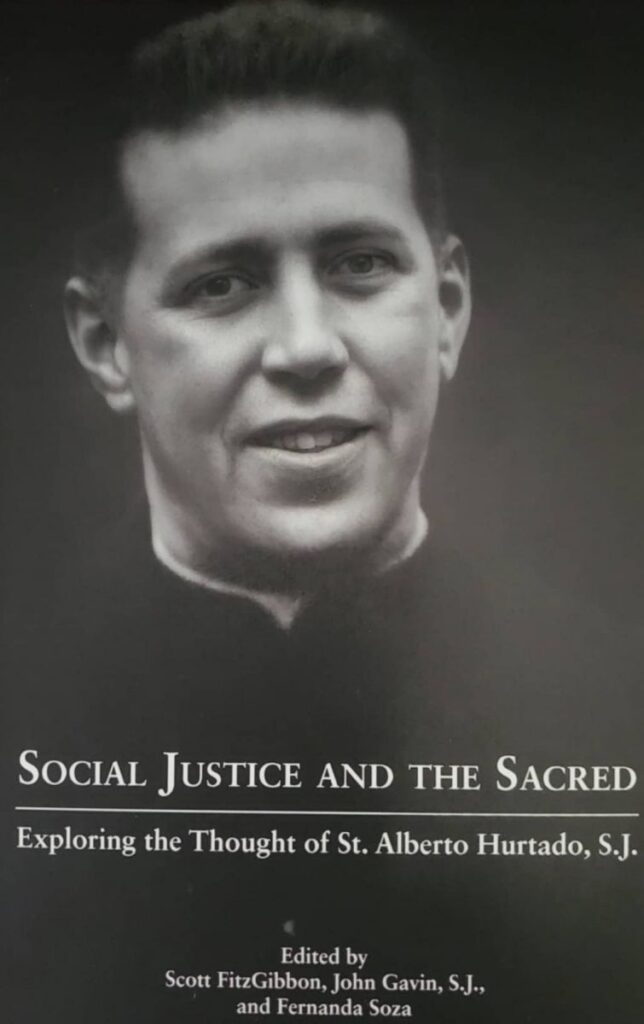 Recently published in the United States by Saint Joseph's University Press (2021). It's a vast contribution edited by friends from Hogar de Cristo: Fernanda Soza, Scott FitzGibbon, and John Gavin SJ.
When we think about the most inspirational and influential people from the 20th century in Chile, undoubtedly, the figure of Alberto Hurtado is always present; multitasking and hyper, he made outstanding contributions in multiple fields. He left us a massive legacy of love and advances on social justice works that go beyond Chilean borders, with views on this field ahead of its time, valid today and beyond.
The editors state, "Alberto Hurtado is relatively unknown outside of his native Chile and Latin America." Happily, it had a positive turn in 2018 with the first publication translated to English in the United States of the book "Moral Social," edited by Fernanda and Scott. The launched edition "Social Morality" was organized at an international conference at Boston College.
This new book "Social Justice and the Sacred" is the fruit and conclusions of topics discussed in that conference.
You can find more information here: https://www.hogardecristousa.org/site/?news=social-justice-and-the-sacred.
How to Attend
Please sign up using the "RSVP" button below to send an email to the event coordinator or you can call 617-477-7203.
RSVP
Organized By: boston college global engagement