110th Anniversary of Tsinghua University — Forth Forum: Sustainable Development
Tsinghua University is delighted to invite you to join the "On the University" Forum Series in celebration of their 110th Anniversary.
The forums will explore Tsinghua's contributions in the five themes: Openness, Innovation, Philanthropy, Sustainable Development, and Thoughts.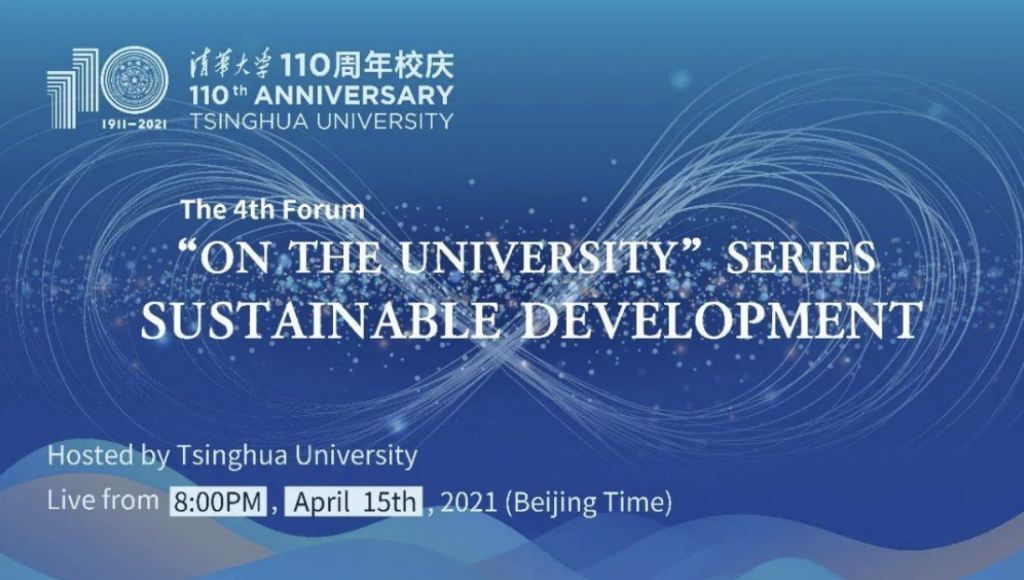 Adopted by all United Nations Member States in 2015, the 17 Sustainable Development Goals (SDGs) provided a shared blueprint for prosperity and peace. They aim to improve health and education, reduce inequality and tackle climate change.

Universities play a key role in accomplishing these goals, both providing feasible solutions to other stakeholders and proactively tackling the problems themselves. With Tsinghua's new goal to promote the implementation of sustainable development on the campus, Tsinghua's Report on Sustainable Development Goals will be released during this forum.
Timezone: Beijing time
How to Attend
Watch live via Tsinghua University's Facebook page. Click the Watch Live button below.
Watch Live
Organized By: Tsinghua University