110th Anniversary of Tsinghua University — Fifth Forum: Thoughts
Tsinghua University is delighted to invite you to join the "On the University" Forum Series in celebration of their 110th Anniversary.
The forums will explore Tsinghua's contributions in the five themes: Openness, Innovation, Philanthropy, Sustainable Development, and Thoughts.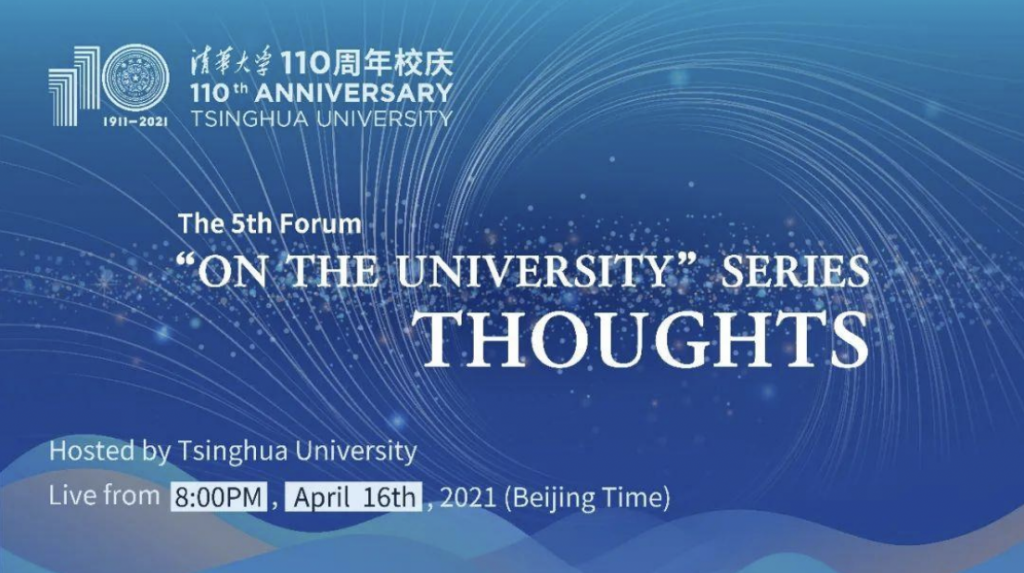 Looking back at the past two decades, Tsinghua has been striving to be "More Innovative, More International and More Humanistic". In line with that vision, Tsinghua's disciplines of humanities and social sciences embark on a brand new journey to their innovative future.
This forum brings together renowned scholars in humanities and social sciences at Tsinghua, and presents how Tsinghua has passed on historical tradition and explored new frontiers in its second hundred years.
Timezone: Beijing time
How to Attend
Watch live via Tsinghua University's Facebook page. Click the Watch Live button below.
Watch Live
Organized By: Tsinghua University