100K LATAM 2021 Edition — Entrepreneurship Competition / Concurso para emprendedores
May 27, 18:00 - July 15, 19:00
Timezone: CLT
Language: English / español / português
100K LATAM and ITBA, Instituto Tecnológico de Buenos Aires, with the support of the MIT Sloan Latin America Office, launches the 2021 edition of the 100K LATAM competition, with the purpose of promoting the development of ventures in Latin America and the Caribbean.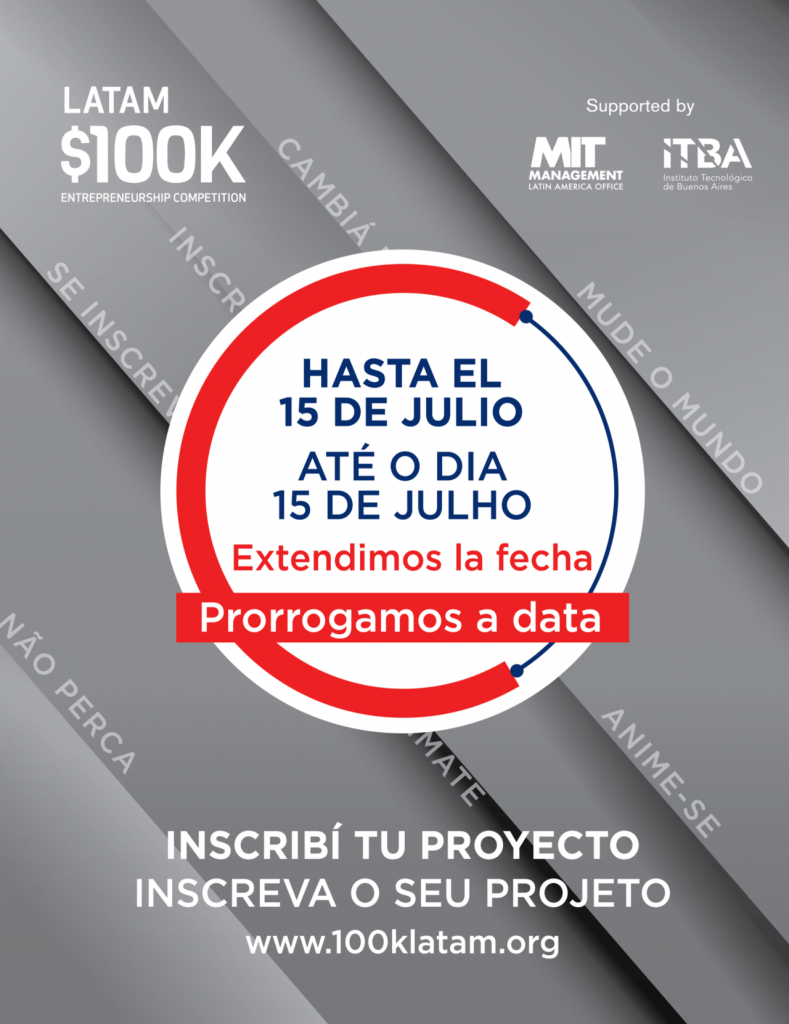 The competition seeks to motivate startups with the potential to have an impact in the region by creating innovative ventures preferably of a technological nature and/or circumscribed in a knowledge-driven economy.
The intention is to contribute to economic, social and/or environmental development in countries in the region.
The competition comprises three categories based on the stage of development of the idea: Pitch, Accelerate and Launch. Projects will be evaluated by a judging panel of industry experts, entrepreneurship referents, academics, and entrepreneurs. The competition offers more than $100K in prizes.
How to Attend
Registration is required to participate. Use the Sign Up link here: https://100klatam.org/inscripciones-2021/?lang=en
Sign Up
Organized By: LATAM 100k